"Sometimes the dreams that come true are the dreams you never even knew you had"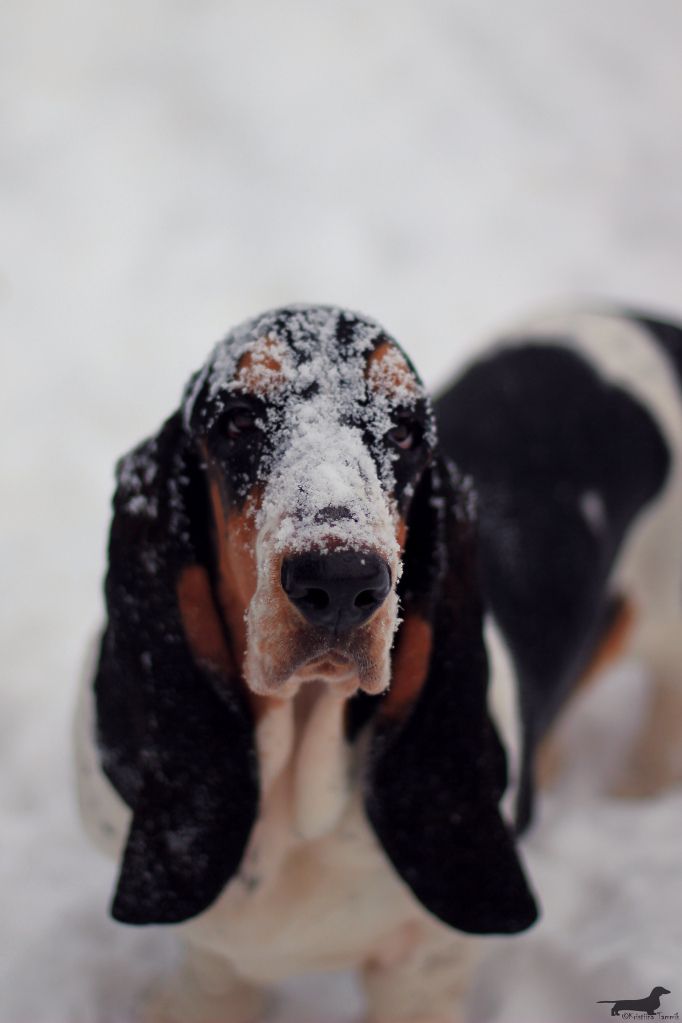 LV JW'13 & LT JW'13 & TLN JWCUP'13
Berrypets Black Sabbath
"Sabby"
Mother: EST & LT JCH & EST & FIN & LV & LT & BALT & RUS & BLR CH & C.I.B & LV W-09 &
EST W-11 Basstrick's Fairy Tale
Father: EST JCH & EST & LV CH Ebonite Ebo van Grunsven
30.04.2012
Breeder & co-owner: Mari Nõmmemaa, kennel Berrypets
Latvian Junior Winner '13
Lithuanian Junior Winner'13
Tallinn Winter Cup Junior Winner'13
7x BOB Baby, PP
4x Best of Breed Puppy
6x Best of Breed Junior
3x Best of Breed
Best of Breed Baby at European Winner
2x Best in Show Puppy
Best in Show 4
2x BOG3
Estonian Junior CAC
2x Latvian Junior CAC
2x Lithuanian Junior CAC
Russian Junior CAC
To retell everything honestly I have to start from the beginning and how
everything was probably ment to go this way.
Basset? I had always thought about myself as big, energetic and contact dogs' person and still do,
eventhough basset with it's short legs and flegmatic temperament is the complete opposite to that.
Actually I was sure already for some time, that I will have a dog- a boxer puppy, even the litter
was chosen and there was nothing more to do than wait. But this plan wasn't ment to become into
reality- due to the coincidence of bad circumstances this litter didn't even born, but since this
news came at the same time with my school ending, I had to postpone all
dogthoughts to the future due to the lack of time.
In November I took a showtrip to Belarus and as a last minute idea I took there also my good friend's
basset, Yoko, who lived with me for two weeks because of that- after that time I was sold.
As a real basset she had imperceptibly managed to charm me completely and I even found myself
thinking what if I would take also a basset next to the boxer puppy? But I had to stay to the reality-
with my life at the moment, one dog is absolute maximum. But on some day. In the future.
But I promised, that I would take Basset if I will get a copy of Yoko- it was ment to be a joke.
Obvious example that you should never make fun with anything- you can never
know what will once become true.
Almost half a year passed and even if I know, that Yoko was mated meanwhile and I was waiting
to see this litter, I didn't think seriously for a moment, that I could become a basset owner.
Until the Walpurgis night, when I started to drive to Tartu once again after the first exam
and got the message, that Yoko had had only one puppy- a girl. On the halfway I got also
the picture- the puppy was a tricolour, just as Yoko... The news was followed by
extremely long 1.5 hours, that seemed almost like years, during which I had time for
different thoughts from taking the puppy to escaping from the country. The last was of course a joke.
A train journey has ever seemed so annoyingly long than at that Monday evening.
But when I arrived at Tartu I obviously had to see the new citizen of the world with my own eyes
and then it was decided. For me. Only a few hours old puppy had immediately that true
basset-character that left no doubt, that everything have to go this way. Everything just worked out.
Although I promised,that I will take a week to think, even if I knew already, that I won't think
about long any more- and it went exactly that way
Exactly after a week the decision was sure. Basset. Sabby.
What's next- the time will show, at the moment it's obviously too early to make any plans yet,
firstly let the kid will grow into a dog. At the moment she is just completely complex free
and really self-confident and clever puppy, who already now has absolutely her own very pronounced
opinion about everything- as a true basset.
Sometimes horribly annoying in her suspendous consistency but at the same time just so good
and really my dog with all her soul.
Thank you, Mari, for this very special puppy!

11 months
Russian JCAC, Best of Breed Junior, BB/1, Best of Breed, BOG3, judge ms Ludmila Nikitina, Russia

11 months
LV JW'13, Latvian JCAC, BB/1, Best of Breed, judge ms Valentina Ivanischeva, Russia

10 months
LT JW'13, 2x Lithuanian JCAC, Best of Breed Junior, judges mr Zeljko Zilnik, Croatia
and mr Sean Delmar, Ireland
Handler Mari Nõmmemaa

9 months
Latvian JCAC, BB/1, Best of Breed, judge ms Jelena Kruus, Estonia

9 months
Best of Breed Junior, Junior CAC, BB/2, TLN JWCup'13, judge ms Barbara Müller, Switzerland

8 months
Best of Breed Puppy, BEST IN SHOW Puppy, judge ms Malgorzata Wieremiejczyk-Wierzchowska, Poland (kennel Tessab) & mr Erling Kjaer Pedersen, Denmark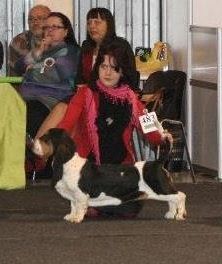 8 months
Best of Breed Puppy, judge ms Saija Juutilainen, Finland
Handler Mari Nõmmemaa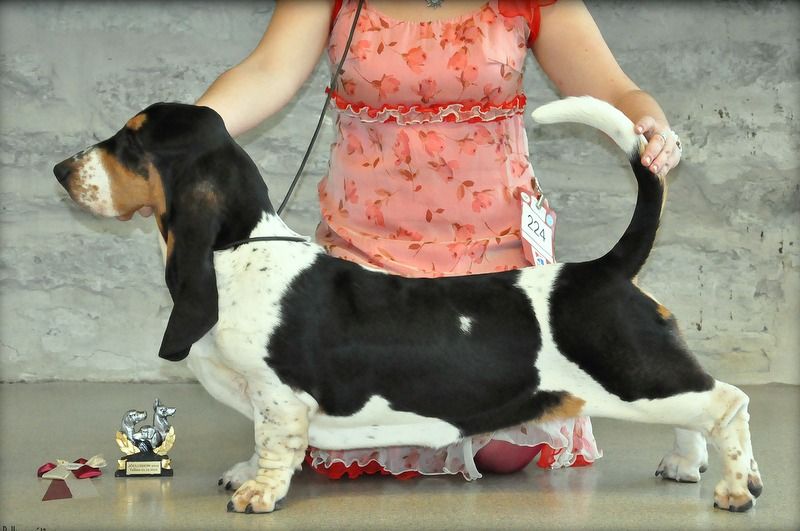 7 months
Best of Breed Puppy, judge mr Kalvo Kriisk, Estonia
'Excellent type, beautiful head and expression, correct bite, dark eyes,
good lenght of neck, correct low-set ears, excellent topline and tailset, excellent
forechest, straight parallel legs, excellent corners in front and back,
wonderful mover, excellent temperament, very well presented'


5 months
Best of Breed Baby at European Winner, judge ms Dorota Witkowska, Poland
Handler Mari Nõmmemaa

5 months
Best of Breed Baby, judge mr Miodrag Vretenicic, Montenegro
Handler Mari Nõmmemaa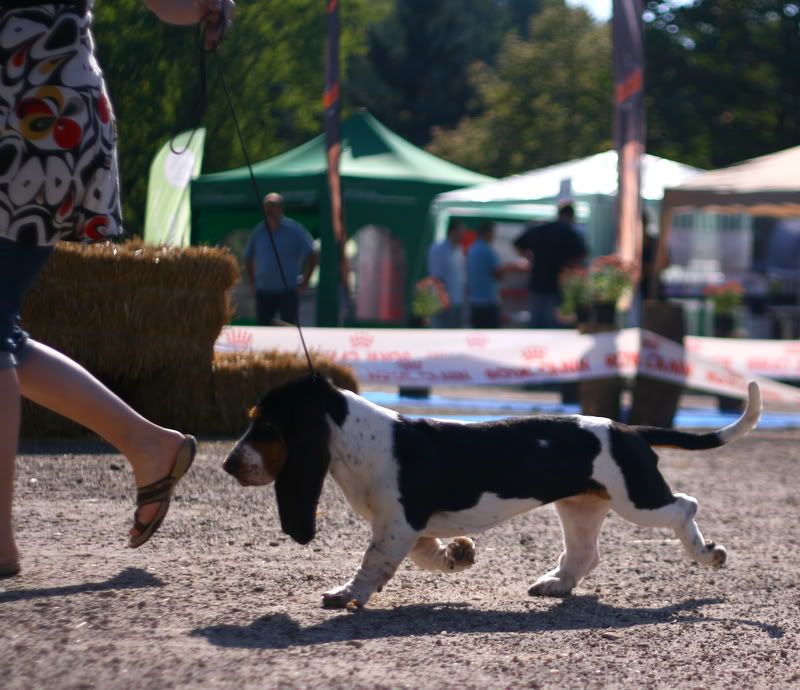 5 kuud
Best of Breed Baby, judge mr Rony Doedijns, Netherlands

4,5 months
BEST IN SHOW Puppy, BEST IN SHOW 4, judge ms Mira Holm, Finland

4 months
Best of Breed Baby, judge ms Malgorzata Wieremiejczyk-Wierzchowska, Poland (kennel Tessab)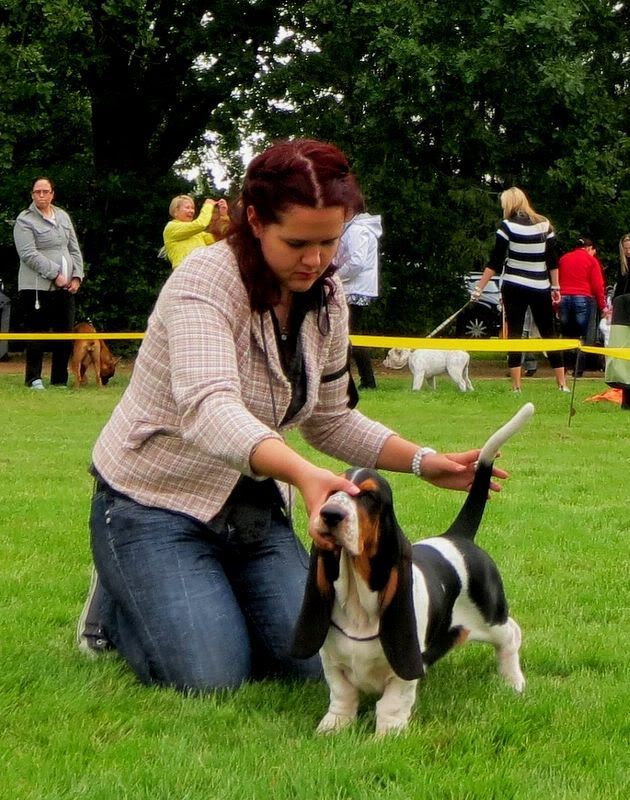 4 months
Best of Breed Baby, judge mr Marko Lepassaar, Estonia

3 months


2 months