Handling dogs in the showring (in Estonia and abroad)

Showtraining


Handling dogs in the showrings in Estonia and abroad, showtraining for dogs (and for owners, if necessary).
I have learned to show (and shown) many different breeds from all FCI groups
(more specifically in Here!).
I have also completed handling course for German Shepherds.
If you are interested, please don`t hesitate to contact me!


Contact:

Name: Maarja Kalma
Telephone: (+372) 536 203 45
e-mail: maarja.kalma.001@mail.ee
Msn: maarja8@hotmail.com
Homepage: https://webzone.ee/maarjakalma
Languages: Estonian, English
Boxer

Golden Amulette Big Mum's Hope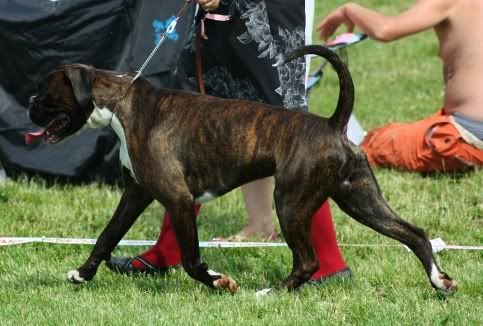 Golden Amulette Crusoe

Golden Amulette Nena Elegance

Ability Edward Echo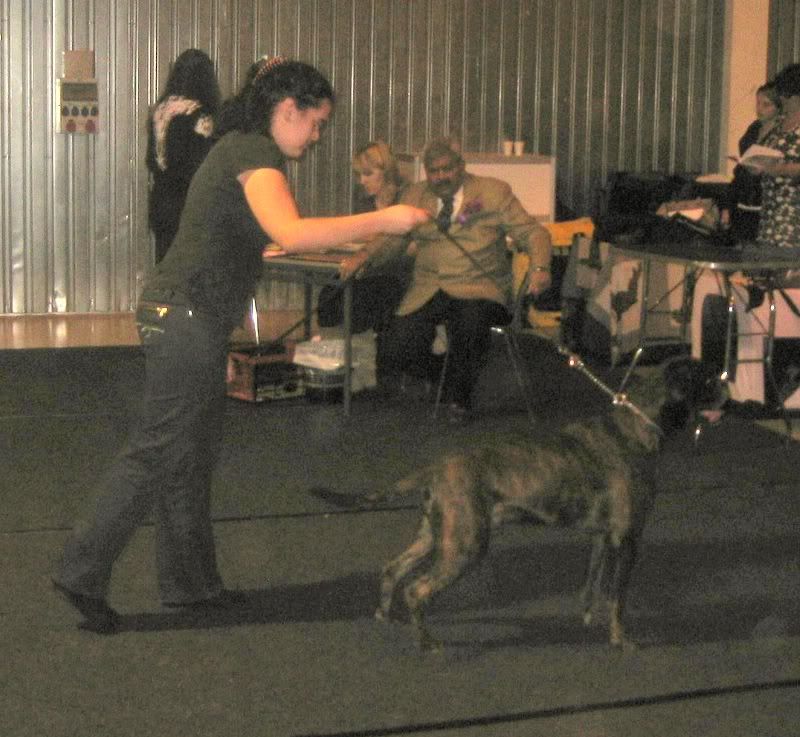 Felitas Ceres Rodeo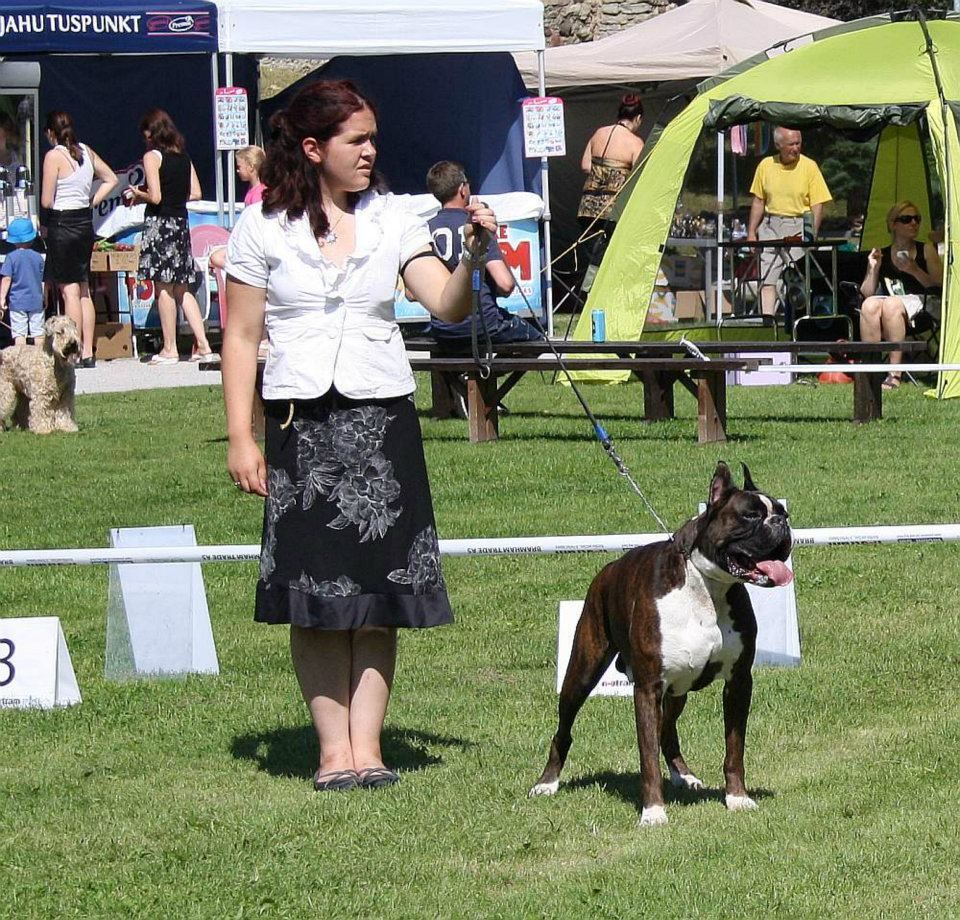 Amati del'Colmenero

Golden Amulette Big Mum's Hope progency
English Springer Spaniel

Estrellest Riinu-Ly Panda

Alfalex History Maker

Alfalex High Fashion Queen

Alfalex Fellow-Traveller

Alfalex Heaven Sent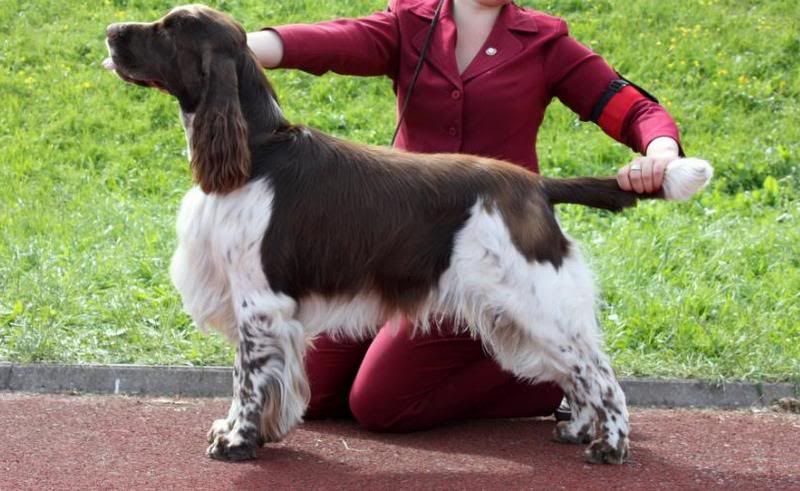 Alfalex Instantly Break Heart

Alfalex Fairy-Tale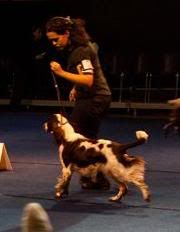 Alfalex James Walks Alone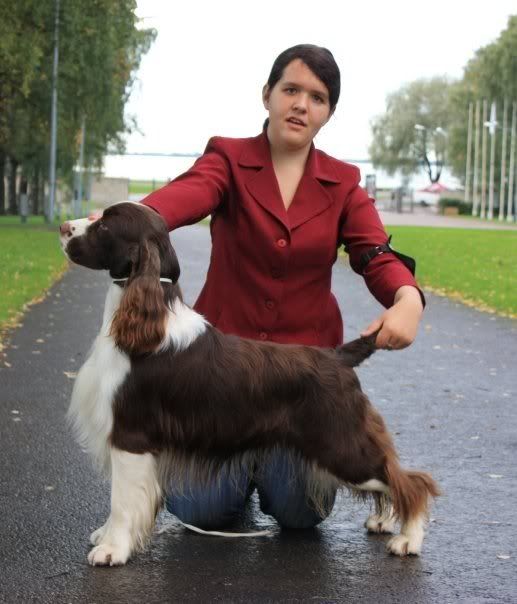 The Talking Eyes Give Me Tonight

Adamant`s Press Stop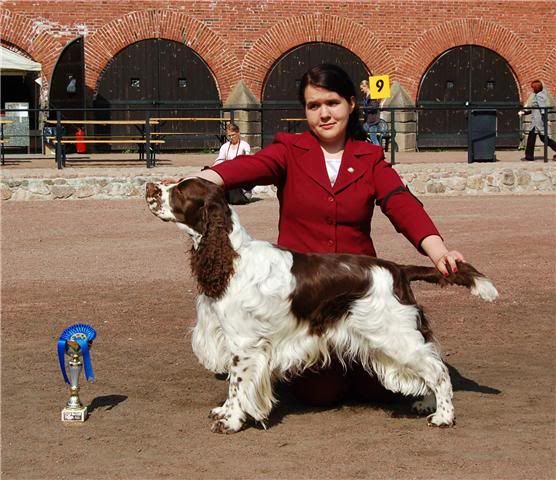 Trimere Thrill Seeker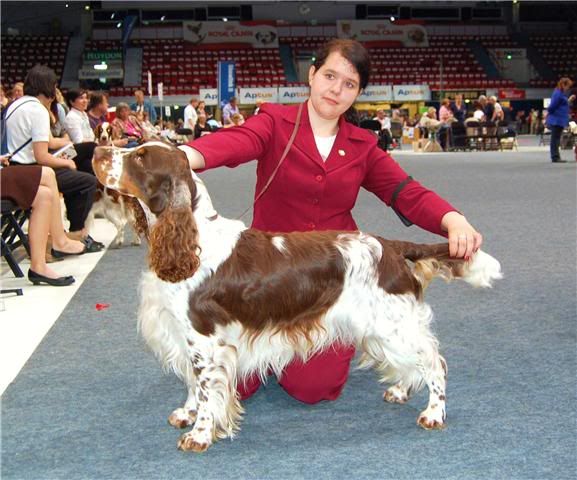 Scooby Doo vom Springer Clan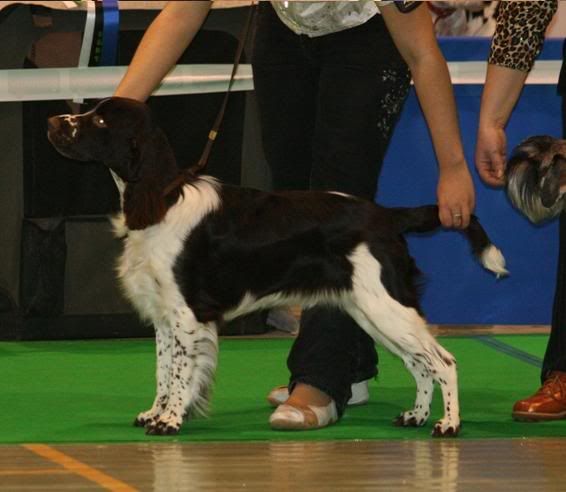 Cedrelle Golden Gabriel

Bimbik`s Eugen

Bimbik`s Chase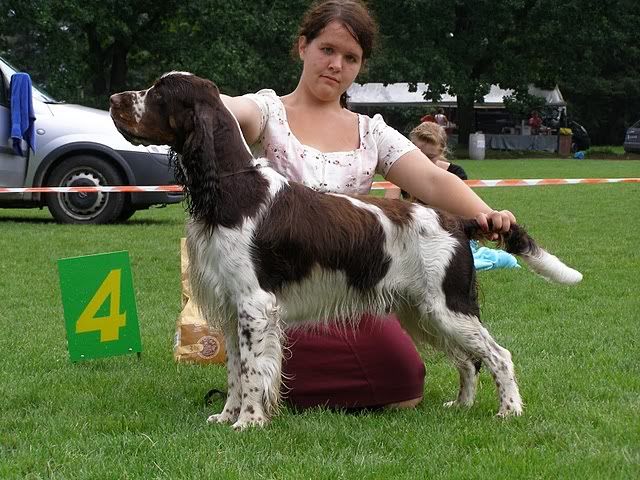 Bimbik's Edwin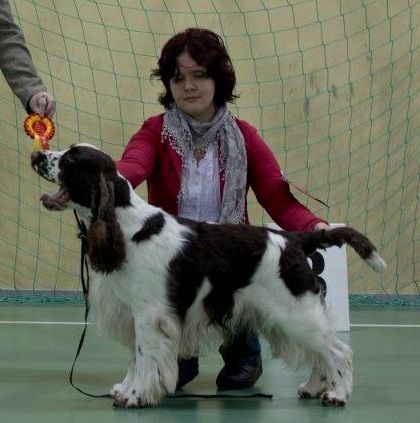 Bimbik's Finch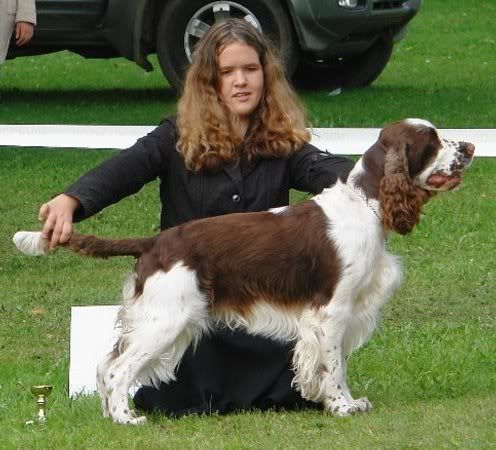 Springdale Silver Shadow

Bogaloo`s Break the Rules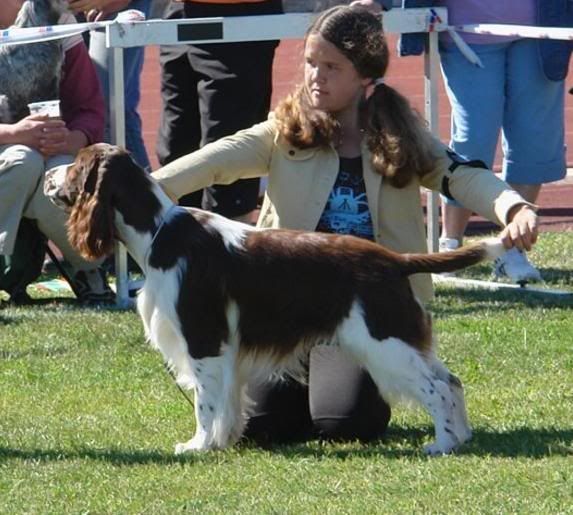 Bimbik`s Babar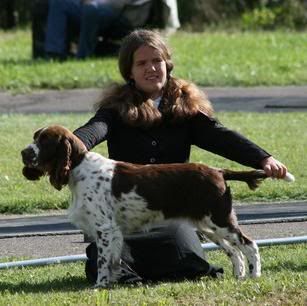 Crownmaple Heloiza Notre Dame

Ocean Pitfal Enid Spirit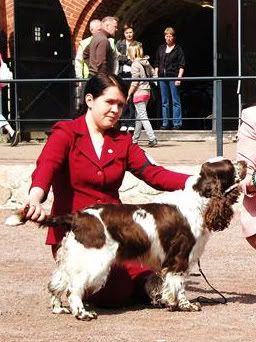 Ocean Pitfal Eilid Light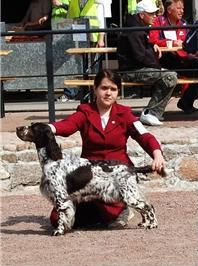 Ocean Pitfal I Fhein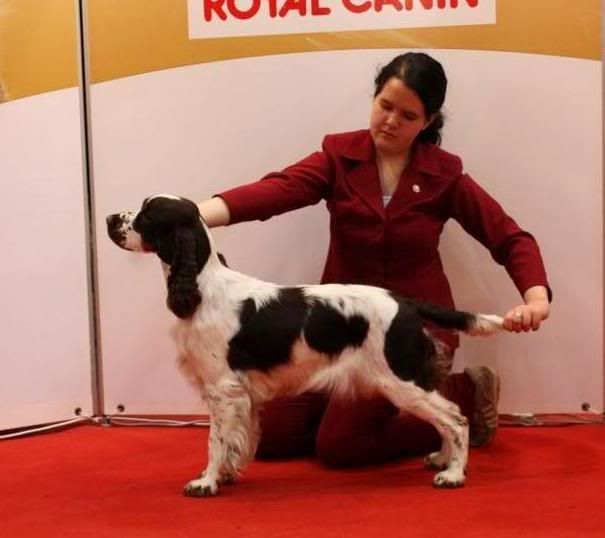 Bimbik`s Elberta

Icicles Expose A Secret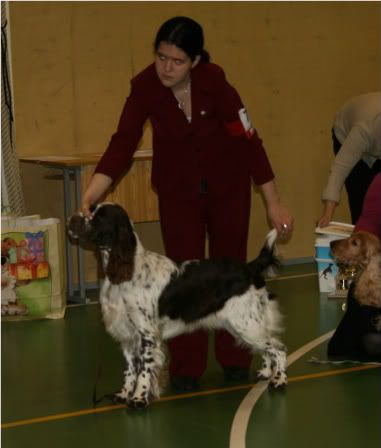 Crownmaple Nord Berg Nathan

Fair Helloiz Awl Shatterhand

Fair Helloiz Angel Aurora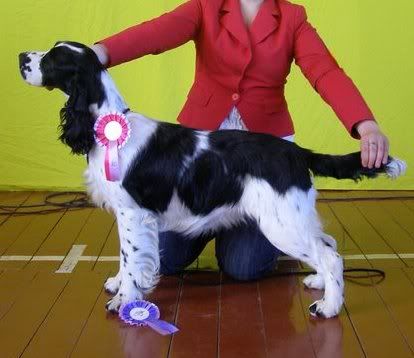 Bimbik`s Drea

New Design's Have A Dream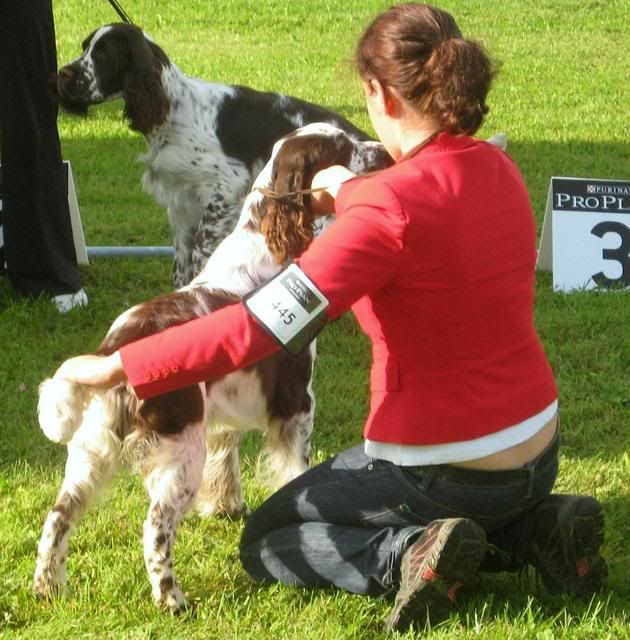 Alfalex Highlander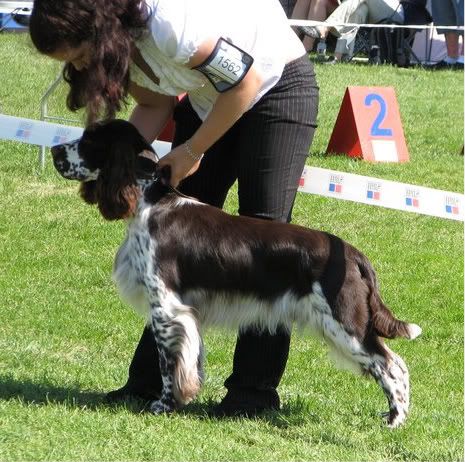 Alfalex Junior Takes Maximum

Estrellest Primadonna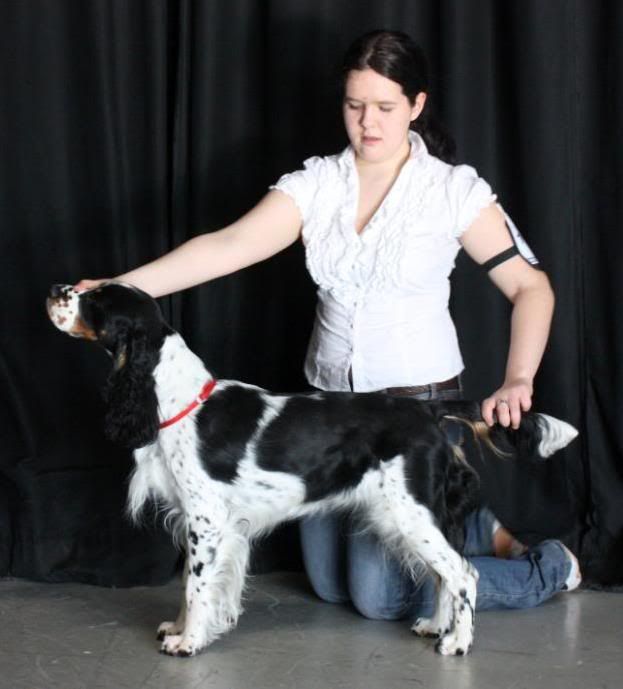 Livingdale's Tan for Me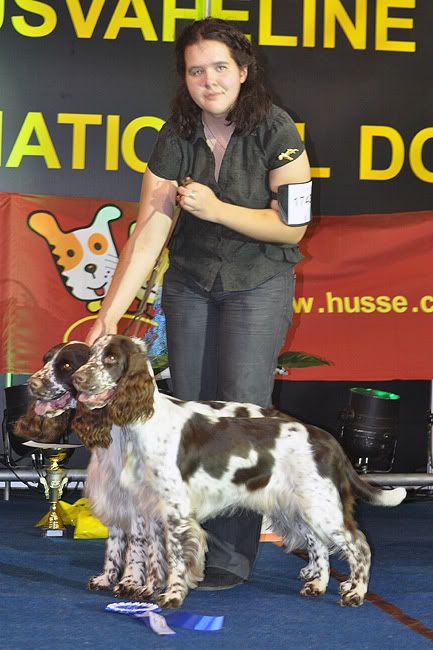 Alfalex James Walks Alone & Alfalex Jade Lee

Aamuhallan Apollo & Aamuhallan Aihki

Kennel Alfalex

Kennel Ocean Pitfal

Estrellest Riinu-Ly Panda progency
Basset Hound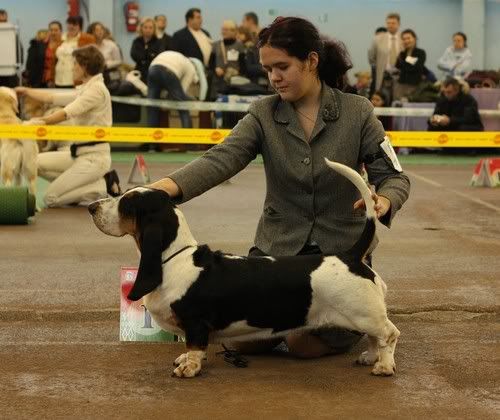 Basstrick's Fairy Tale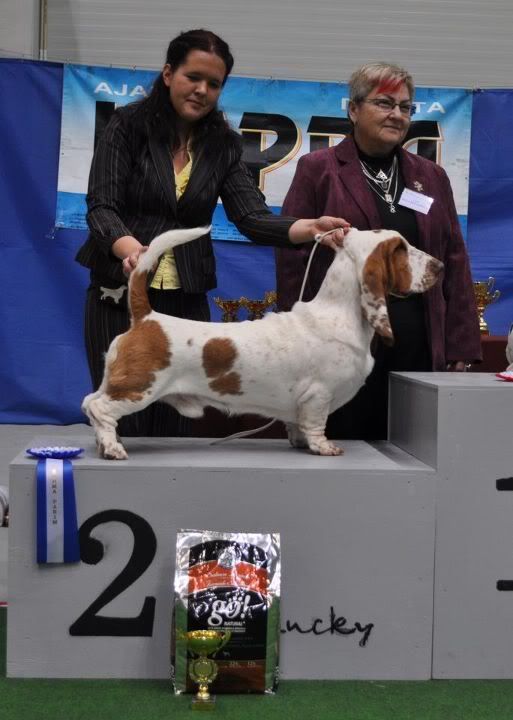 Mummu-Mari Author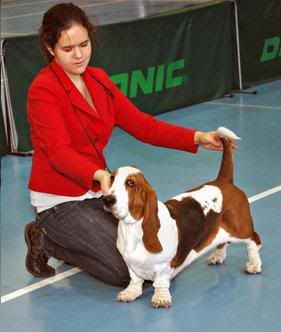 Lotta

Eurodiva Canis Haund

Chiro Pressburger Burger

Catromena Dharia Dagnetta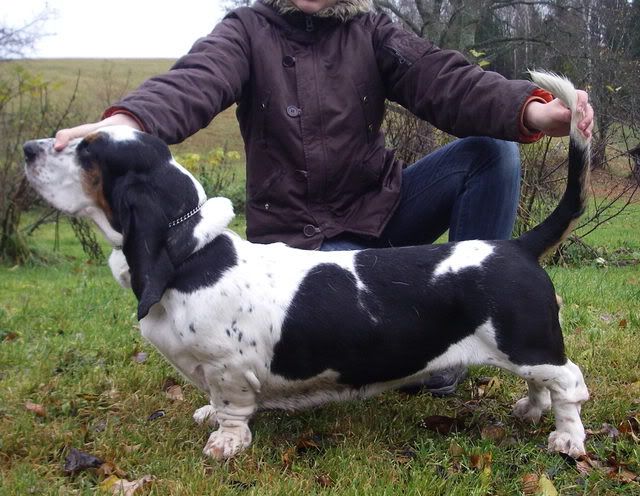 Olivya Oniks iz Chernichnogo Raja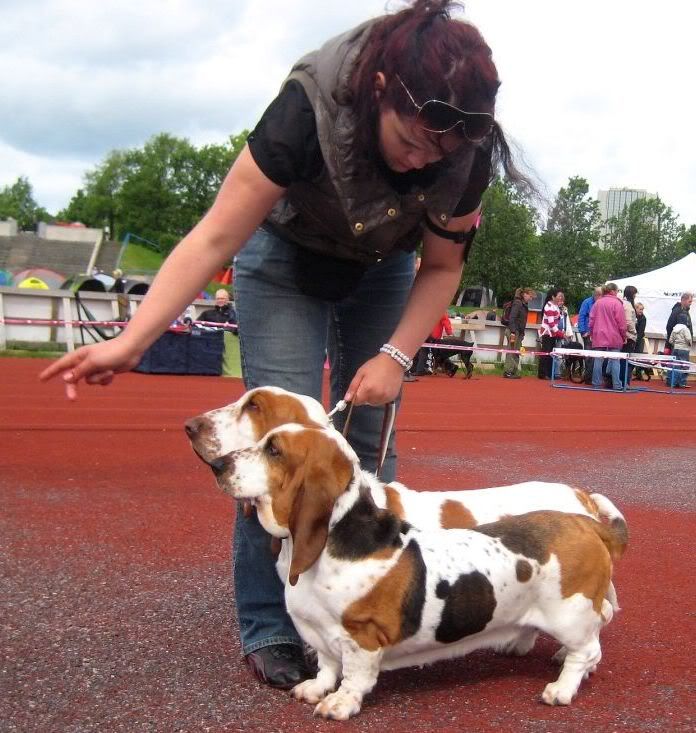 Mummu-Mari Author & Chiro Pressburger Burger
White Shepherd

Extreme from Kontrastas
Dobermann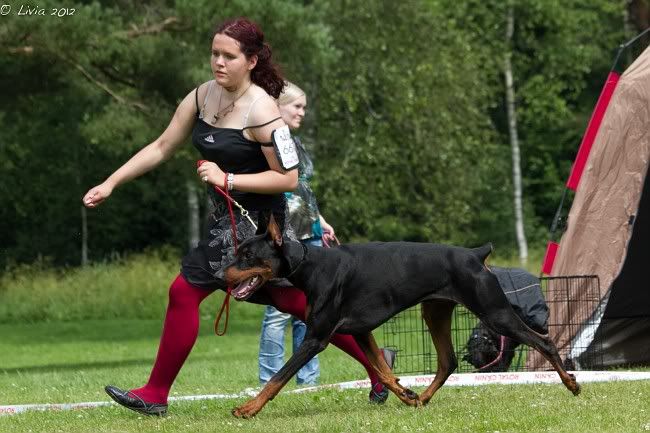 Gem'Givveeon Baron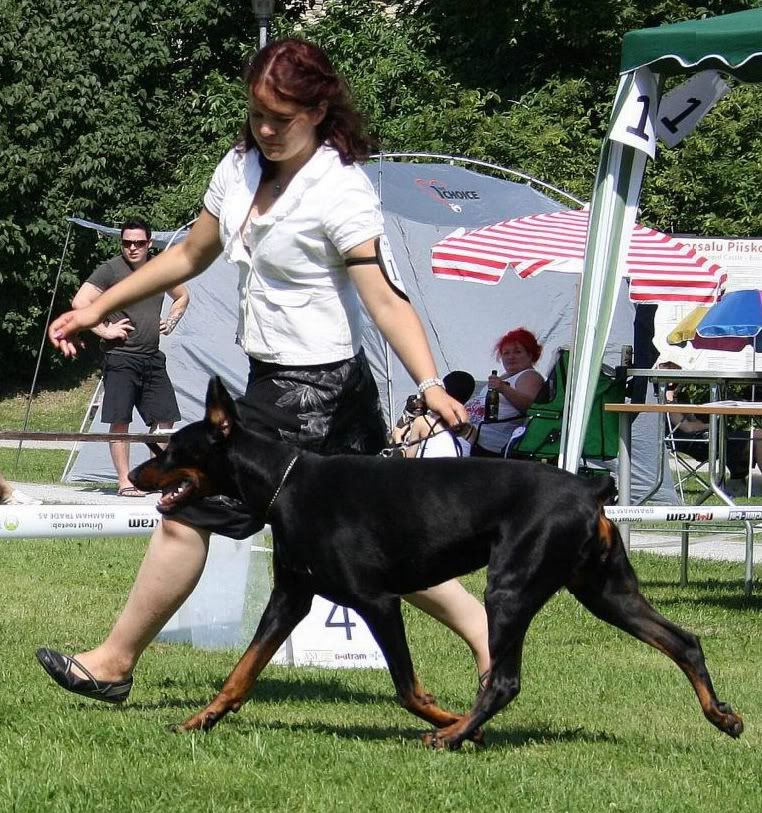 Shade z Padoku

Enciana di Perlanera
Samoyed

Tähekiir White Idol of Captain Cool

Tähekiir White Iona of Captain Cool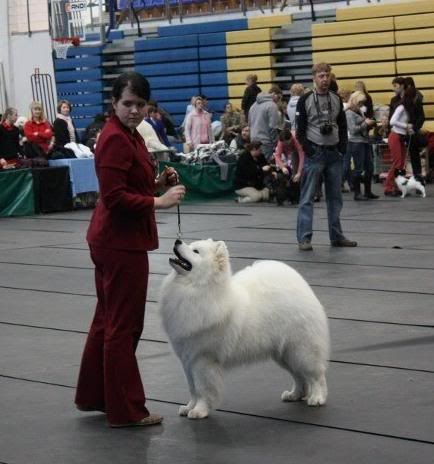 Tähekiir White Ice of Captain Cool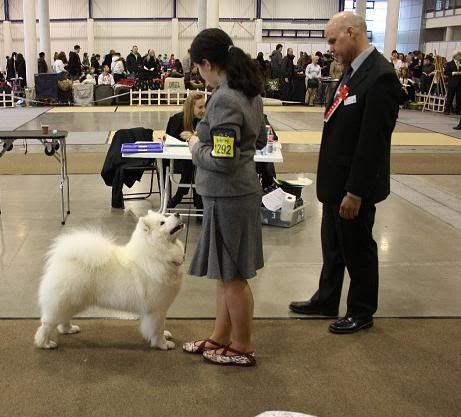 Tähekiir White Emily

White Smile Santa Lucia

Hõbevalge Benjamin of Canny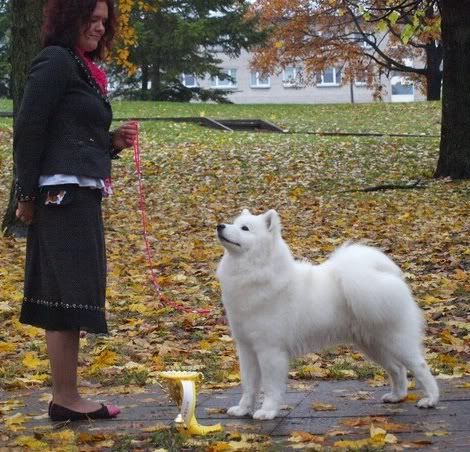 Hõbevalge Betty of Canny

Hõbevalge Bill of Canny

Kenventaki Frodo Carusoe's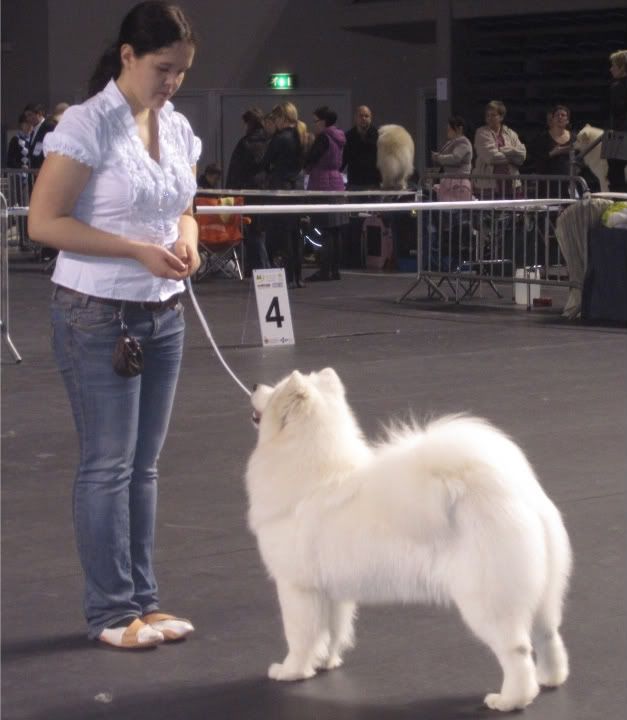 Kenventaki Fayette Carusoe's

Kenventaki Franklin Carusoe's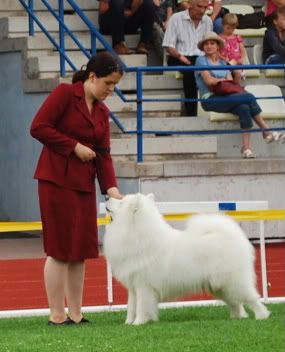 Kenventaki D`artagnan the Musketeer

Hõbevalge Apollo of Webmaster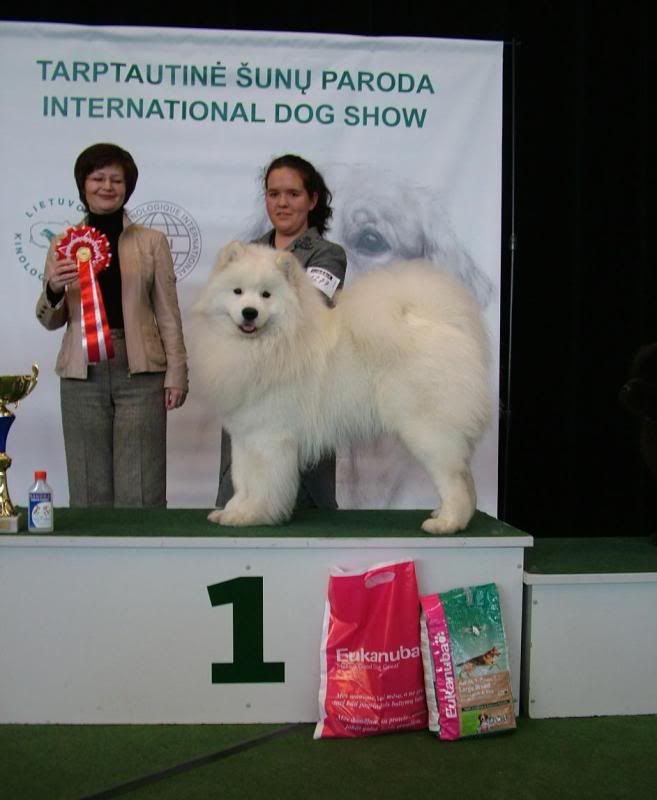 Hõbevalge Arthur of Webmaster

Hõbevalge Alice of Webmaster

Winter Day's Perfect for You

Hõbevalge Athena of Webmaster

Tähekiir White Buffy

Tähekiir White Hugo of Playhard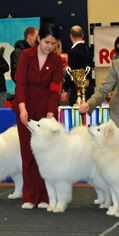 Tähekiir White Jordan of D-Taro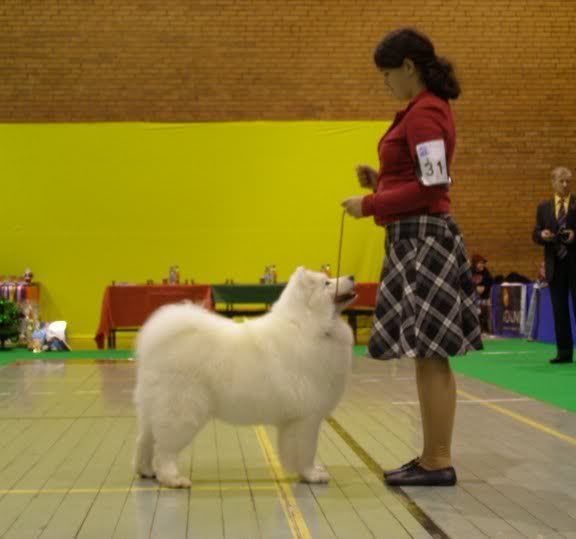 Omenapuun Kultakaneli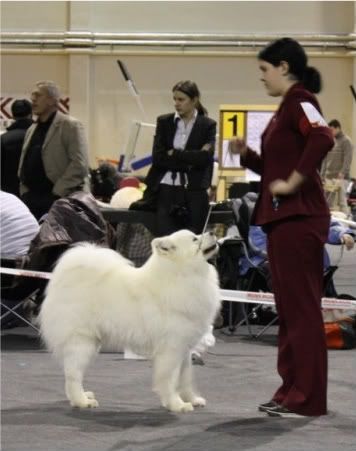 Tähekiir White Hardy of Playhard

Hõbevalge Arabella of Webmaster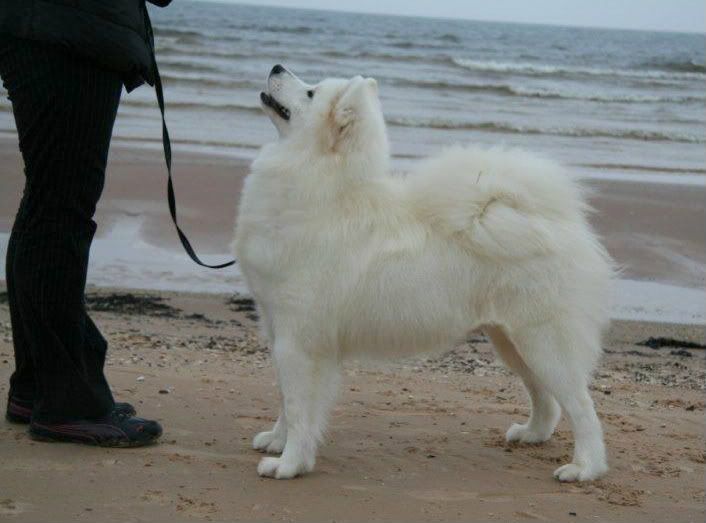 Samite Elaysa of Imperial Henry

Kennel Tähekiir
American Akita

Midian's Zumba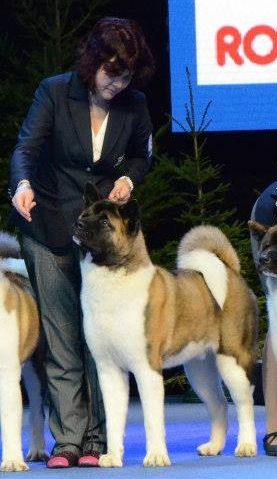 Estava Rain Light the Dark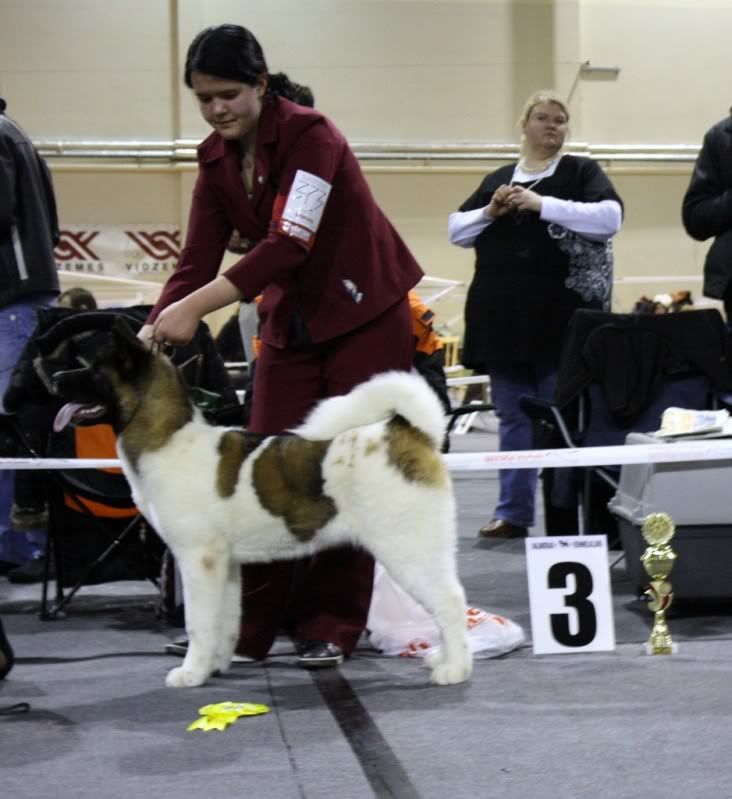 Tähekiir Grey Kassandra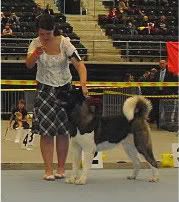 Tähekiir Grey Grace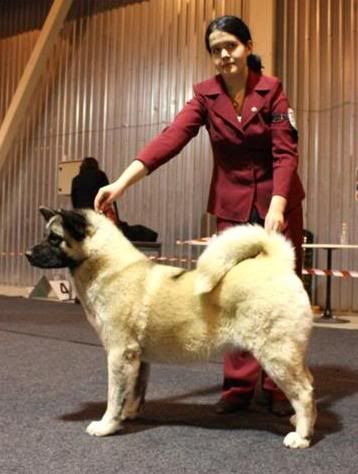 Tähekiir Grey Giza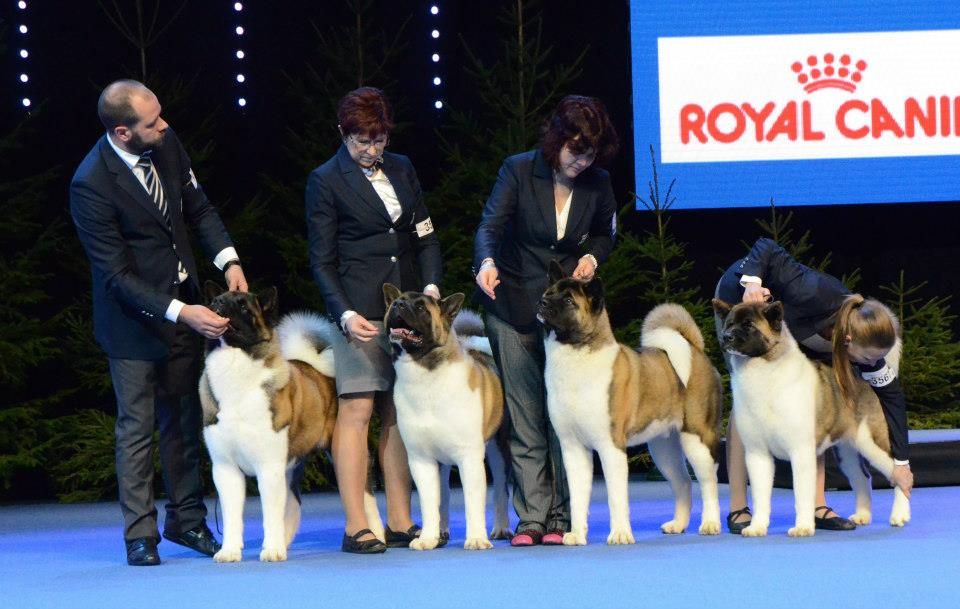 Kennel Estava Rain
English Cocker Spaniel

Copper`s Troll the Dice
Hungarian Vizsla
Irish Red Setter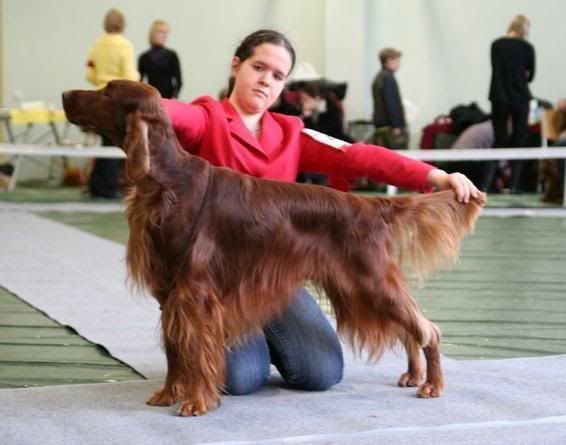 Sign of Constancy One Way Ticket

Thendara Mastercard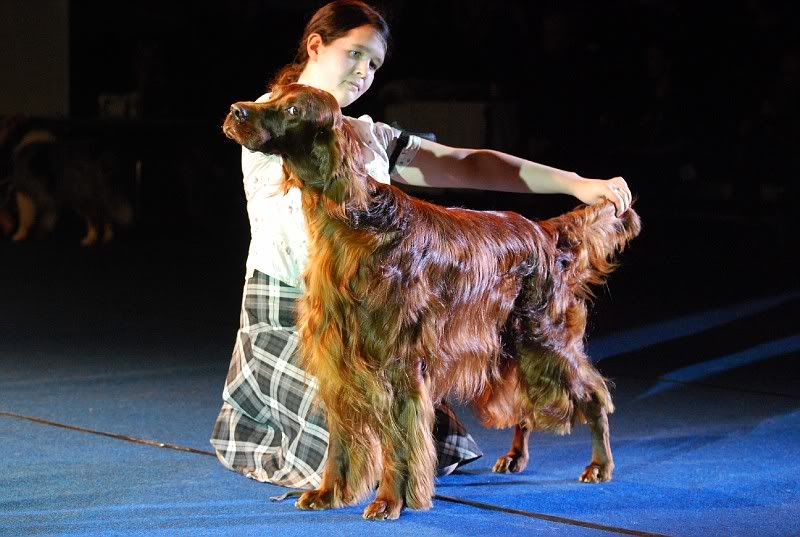 Irish Melody Peter Paul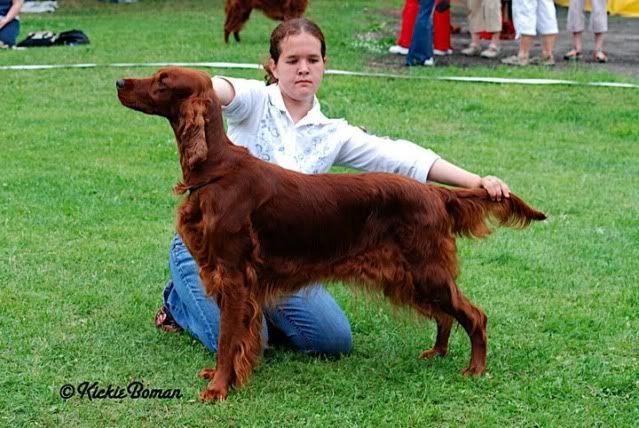 Applegrove Timespan of Vinca Thore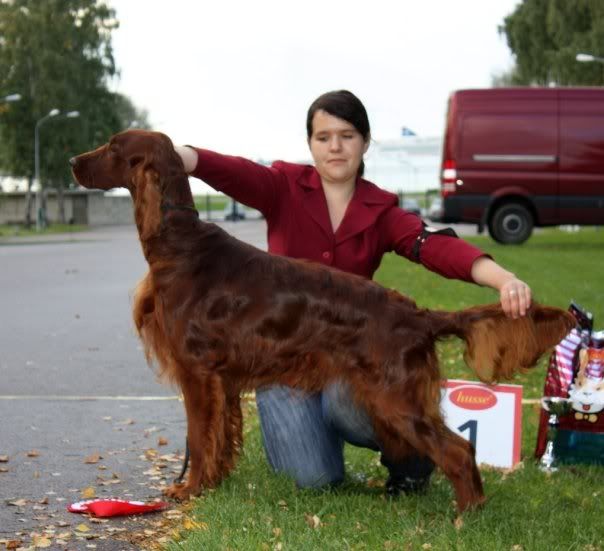 Applegrove Western Wind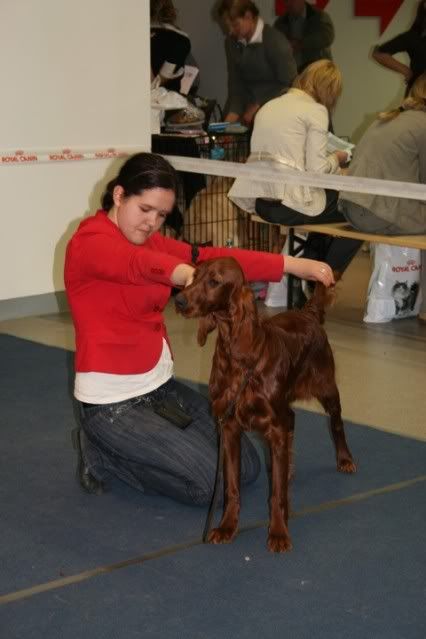 Vinca Thore Helenya for Applegrove

Sign of Constancy Desert Rose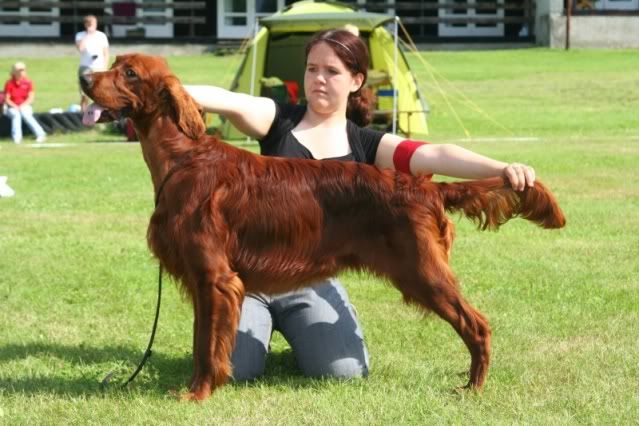 Vinca Thore Henry Jr

Vinca Thore Felicity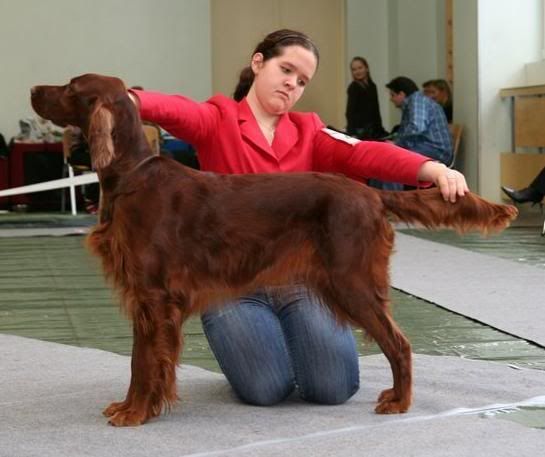 Sign of Constancy Summerbliss

Sign of Constancy Fast and Furious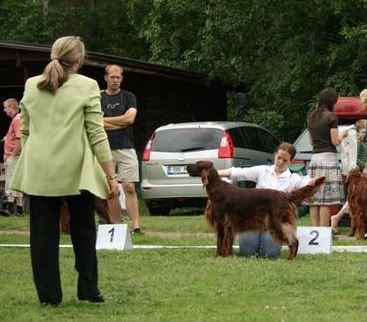 Soul Provider Juliette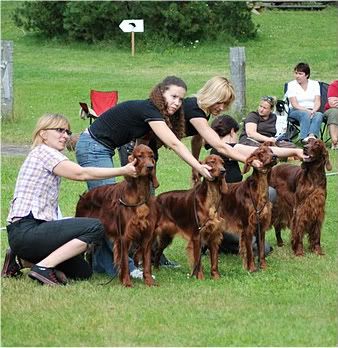 Kennel Vinca Thore

Applegrove Timespan of Vinca Thore progency
English Setter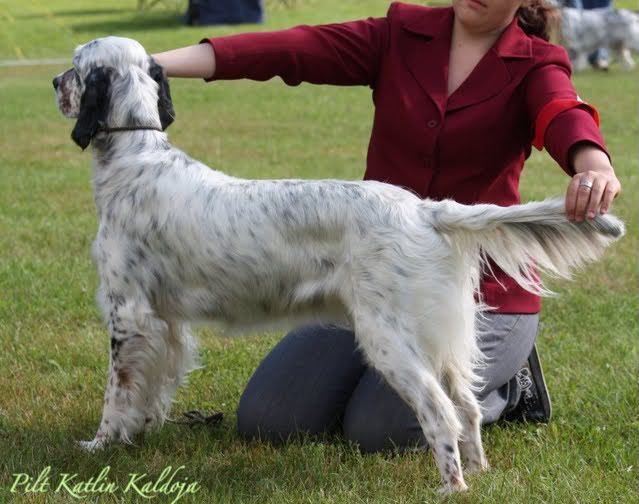 Quizzical Expression of Slow Fox
Labrador Retriever

Mallorn's Elysee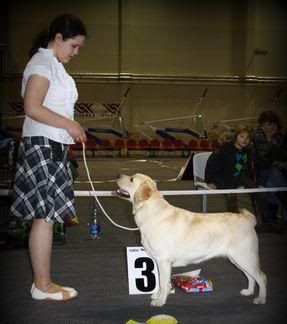 My Brand Espirit

Tabatha's Caffu Queijeiro

My Brand Miss Sunshine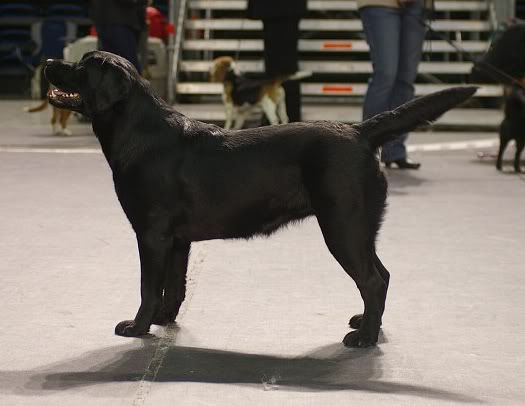 Nipntuck First Lady

Tiigira Ingus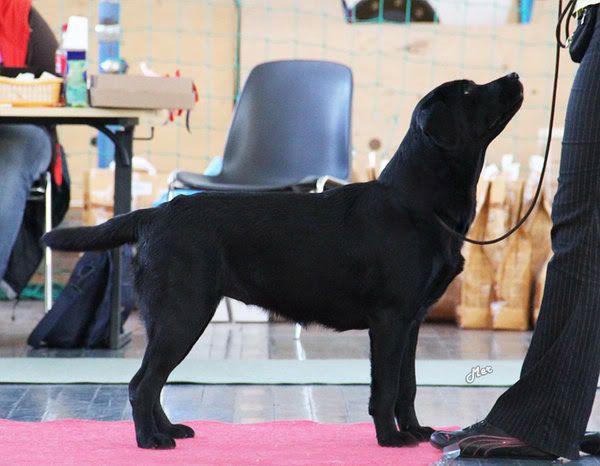 Perfect Sweet Dream Break Every Rule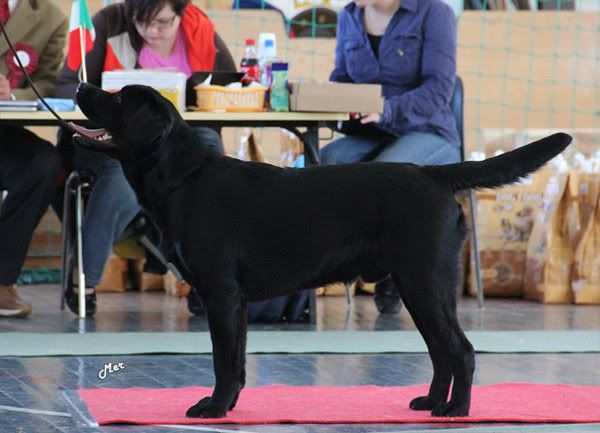 Perfect Sweet Dream Beginner's Luck

Forest Fan Love Me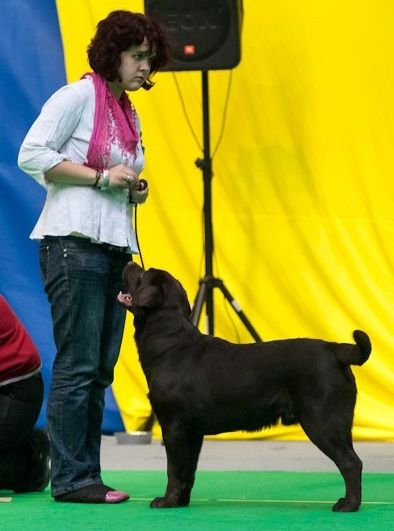 Norbon Hill Come On Let's Rock

My Brand Pretty Much

My Brand Emmanuelle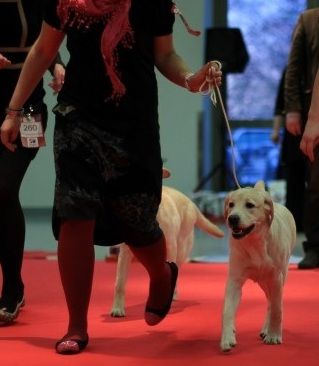 Perfect Sweet Dream Girl Power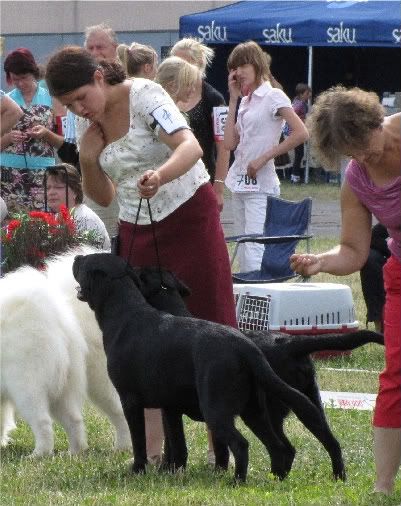 My Brand Miss Sunshine & My Brand Manhattan

Kennel Perfect Sweet Dream
Clumber Spaniel

Traddles Biddy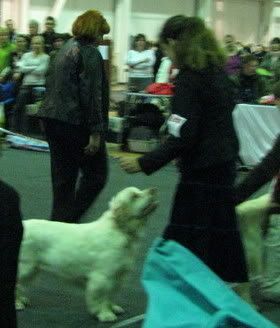 Bimbik`s Terra Antyda Adonis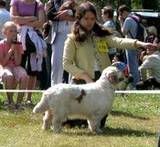 Bimbik`s Terra Antyda Albina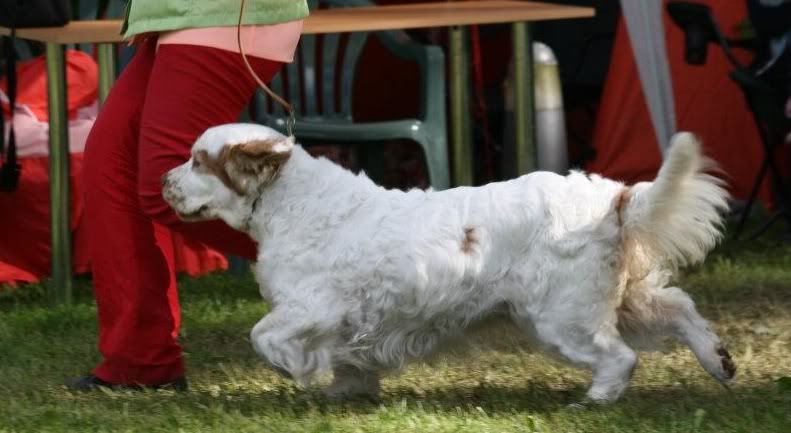 Spice Twice Bohemia Baje
American Cocker Spaniel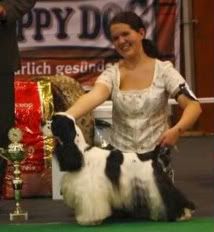 La`Sambelles Neon Nightrider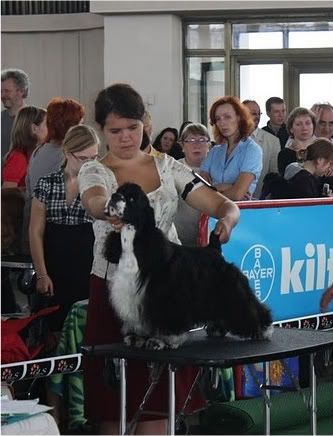 Cattlegrass Terrific Surprize Parti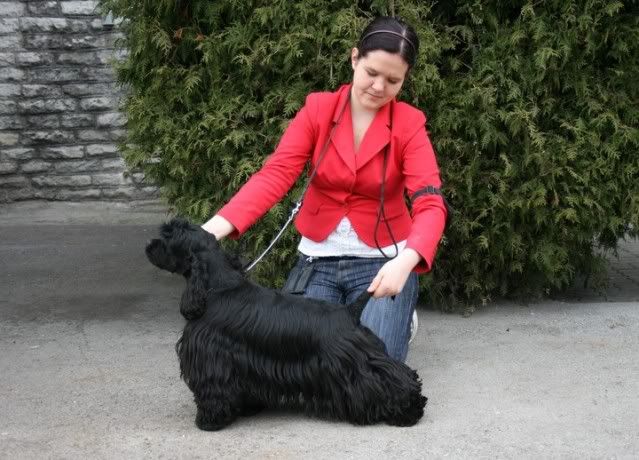 Cattlegrass Bewiched in Black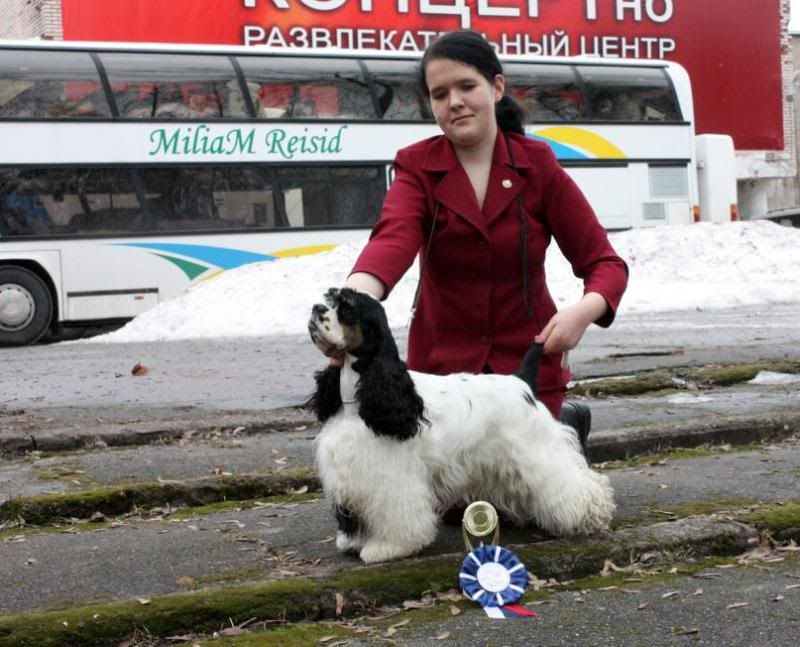 La`Sambelles Key Of Love

Bardo`s Truly Royal Prince Michael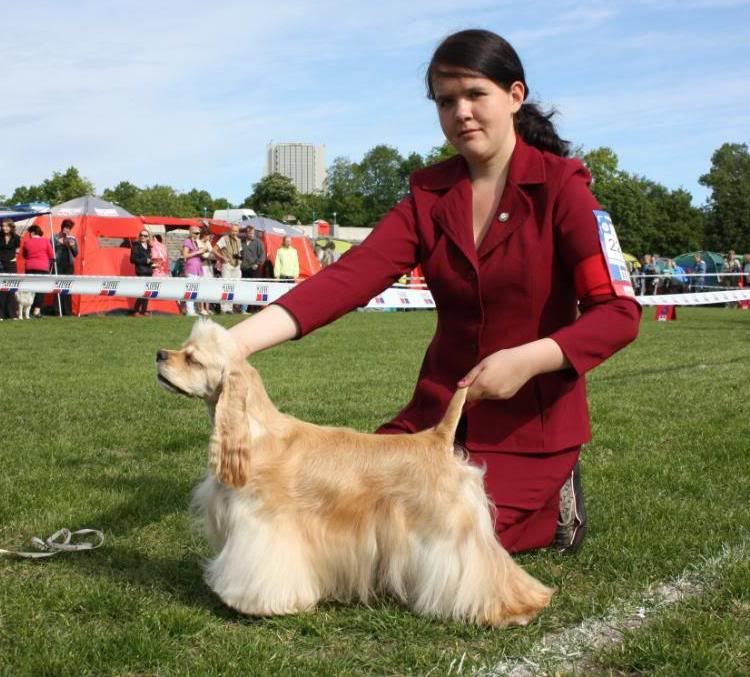 Pointbreak All I Want is You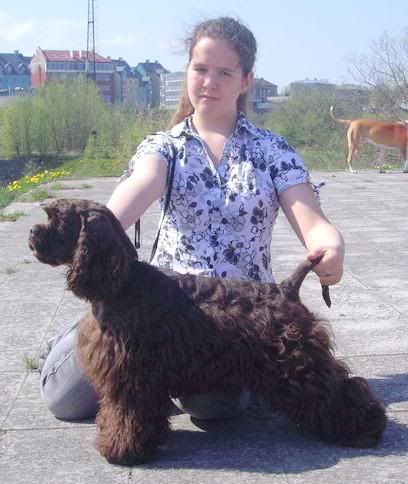 Cattlegrass Teddy the Big Bad Bear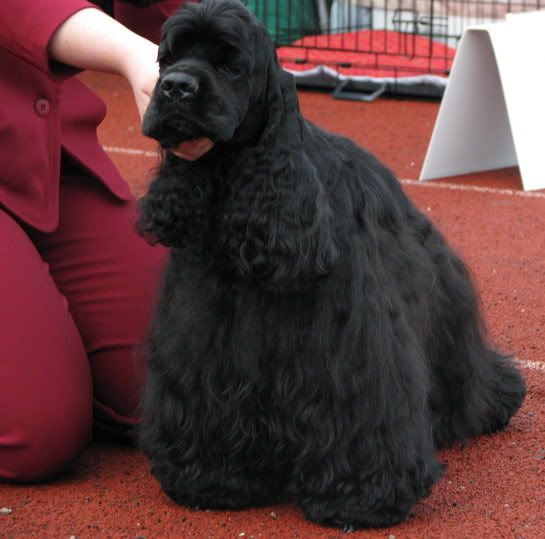 Blackberry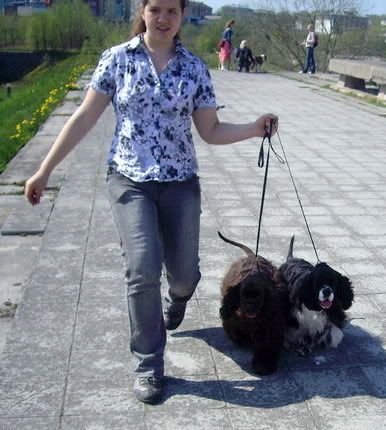 Cattlegrass Terrific Surprise Parti & Cattlegrass Teddy the Big Bad bear
Welsh Springer Spaniel

Cheddarhill Captain Grant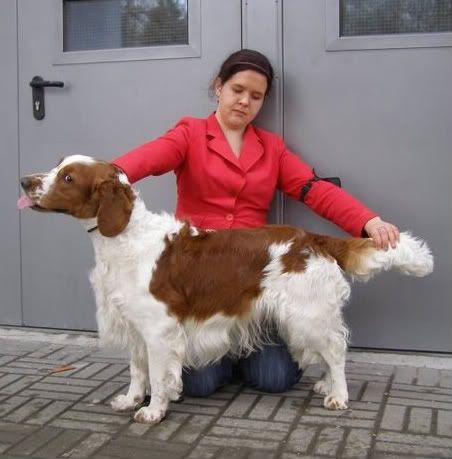 Speckled Aaron

Speckled Iidy Girl
Giant Schnauzer

Phoenix Emperor Caretaker Cliff

Five Fate Joyful Dream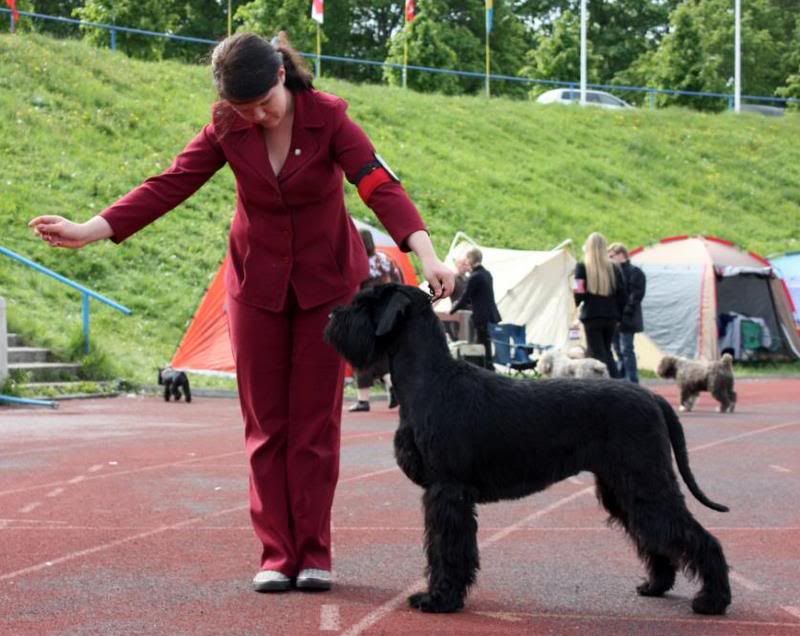 Phoenix Emperor Cassidy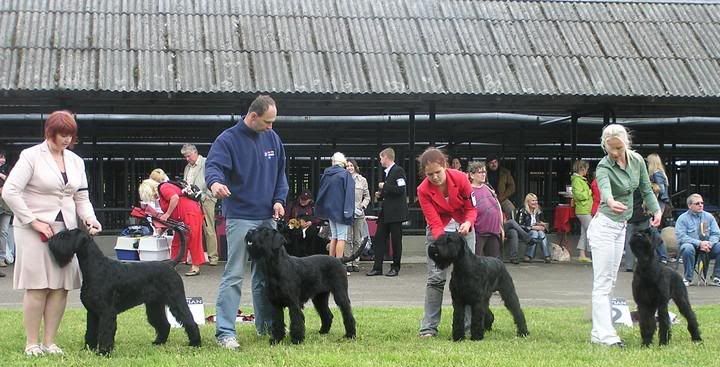 Kennel Phoenix Emperor
Miniature Schnauzer

Wind of Changes Kaisha V.D`N Oppasser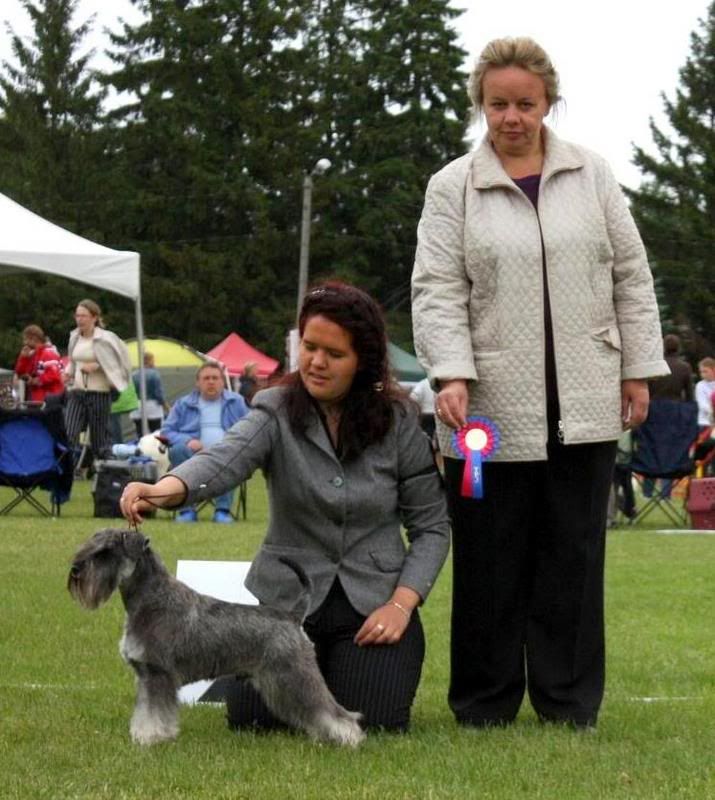 Hildebert's Kind of Magic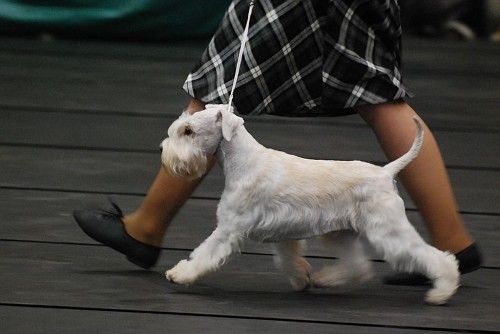 Boltres Centarius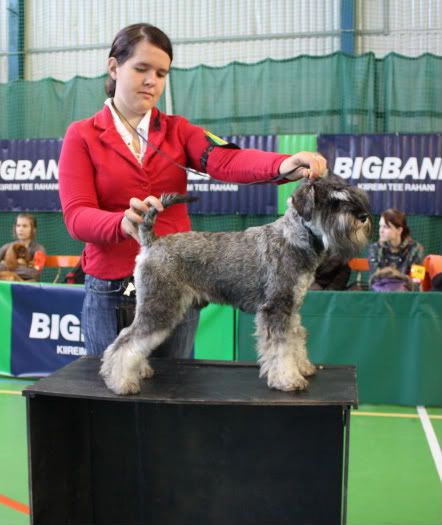 Bearded Angels Amor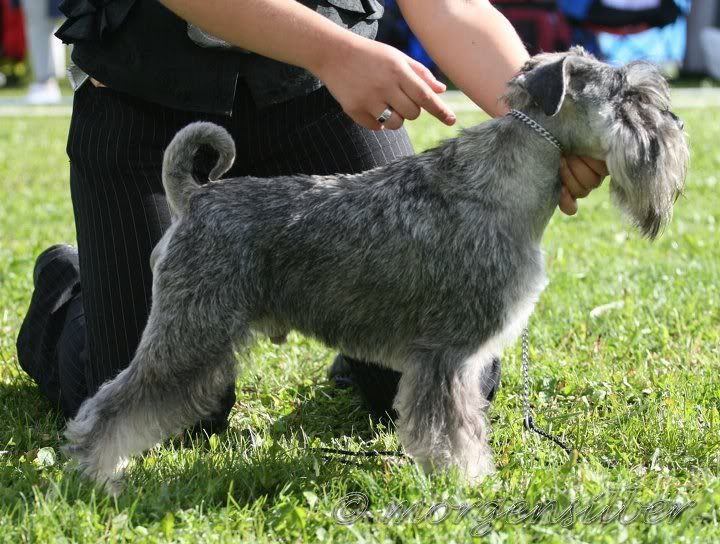 Bearded Angels Astor

Champion's Family Black Begonia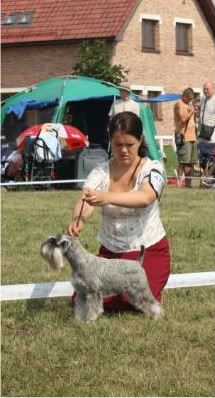 Ripsalidopsis Emma
Hovawart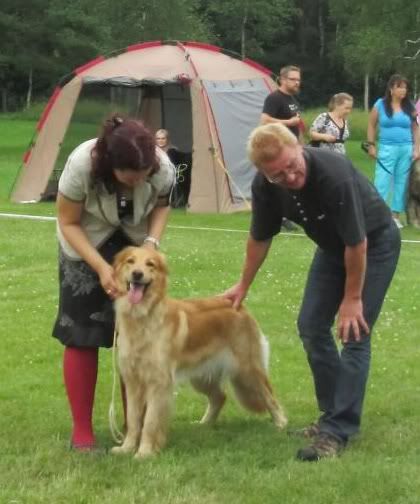 Polarfact Prima Donna Mia Cara
Golden Retriever

Rogerwiek My Fair Lady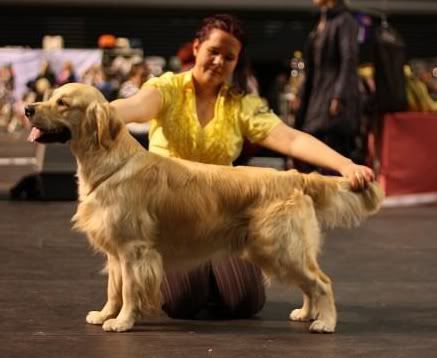 Rogerwiek Observant Odie

Sodelight Curly Dominique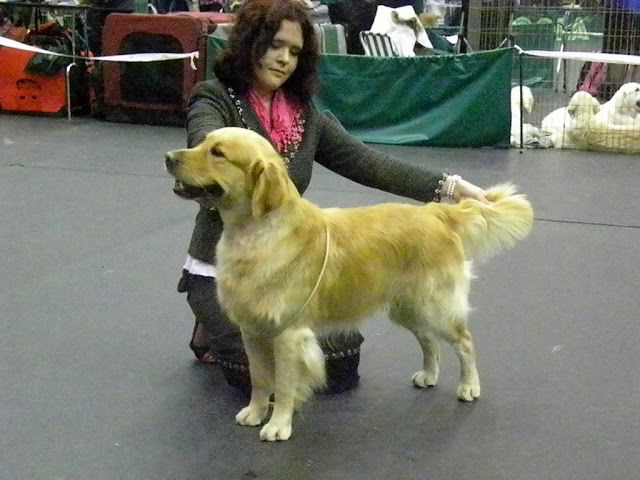 Sodelight Black Jack

I'm Terra Antyda Adonis

Spanish Kiss Titto Prima Santolina

Royal Dutchess de Boscardini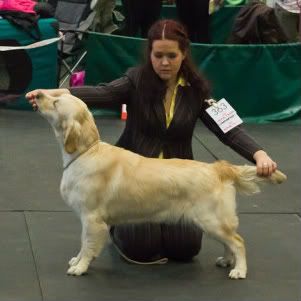 I'm Terra Antyda Felicity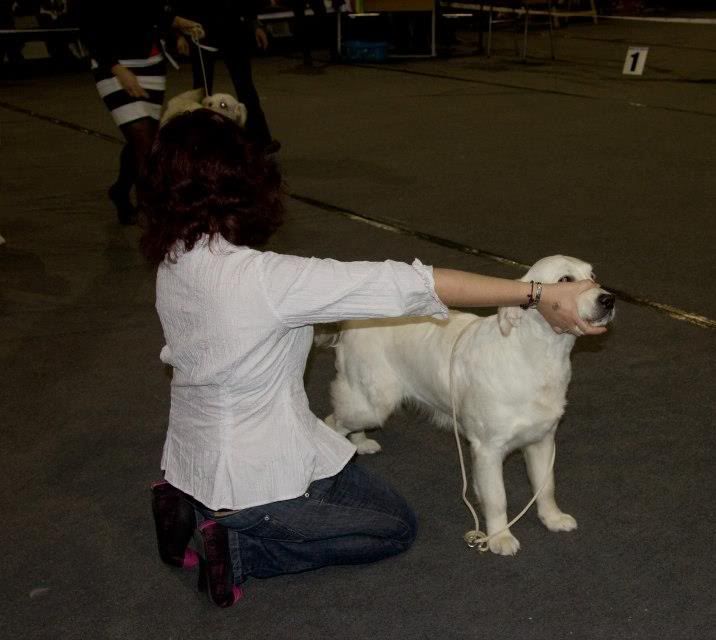 I'm Terra Antyda Julia Roberts

Skylinedog St Castor

Rogerwiek Lord Lancelot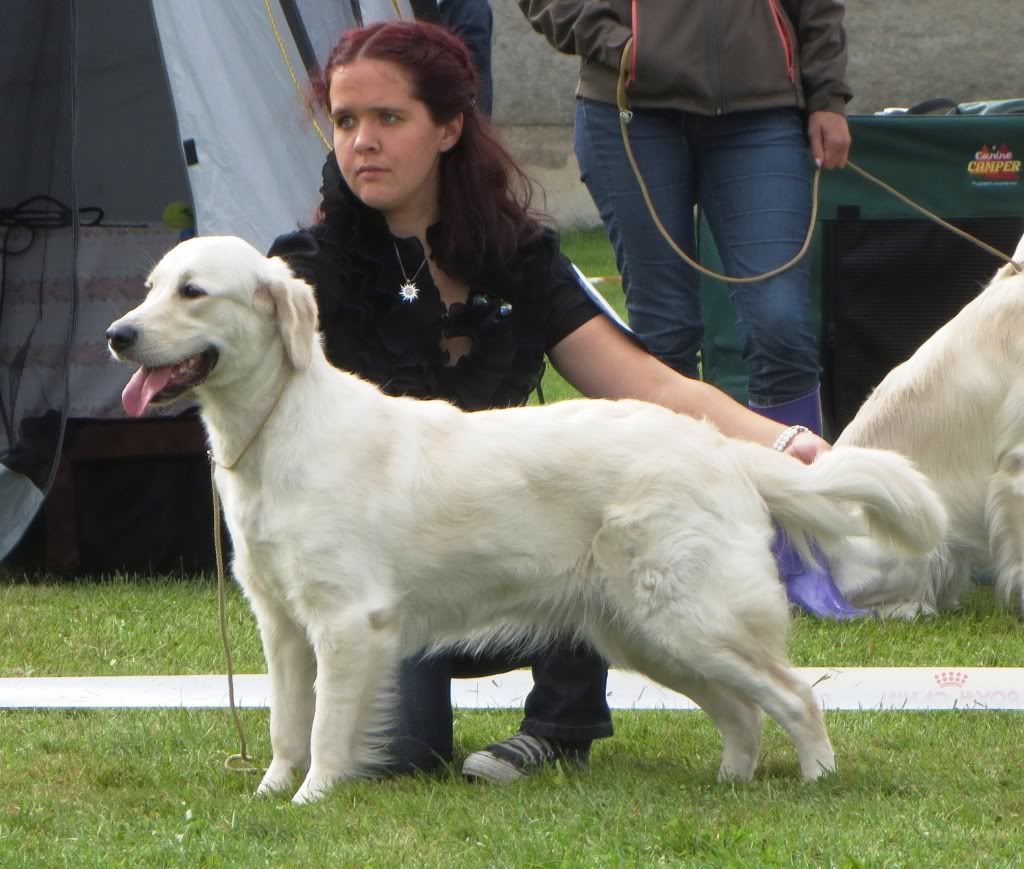 Rogerwiek It Must Have Been Love

Milbu Waterloo

I'm Terra Antyda Jodie Foster

Dia Griene di Santolina

Terra Antyda Sani Together True Love

Nenuoramos Always be Angel Dream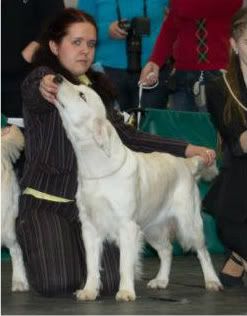 I'm Terra Antyda Harmony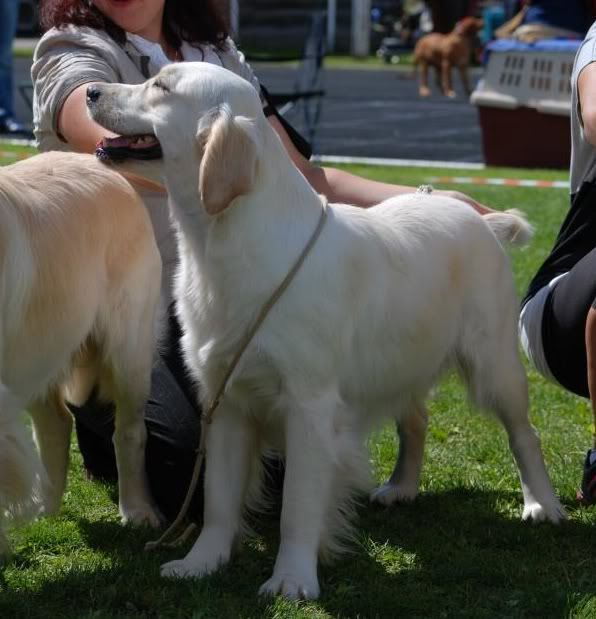 I'm Terra Antyda Honey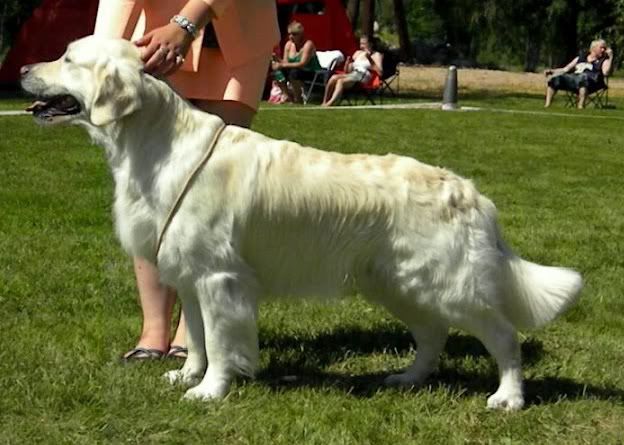 Cayring Gavin Galveston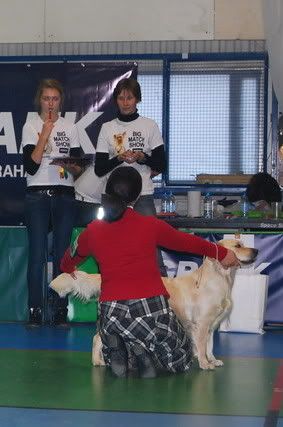 Rogerwiek Kiss of Magic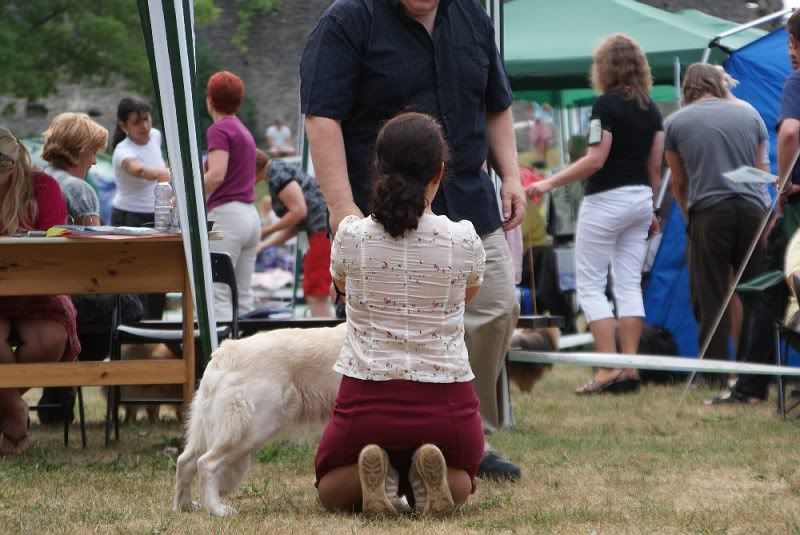 La'Sambelles Lotus Supercharged

Terra Antyda Sani Alabama & I'm Terra Antyda Cute Choice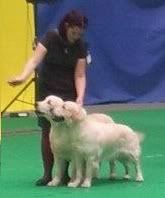 Spanish Kiss Titto Prima Santolina & Rogerwiek Outstanding Olivia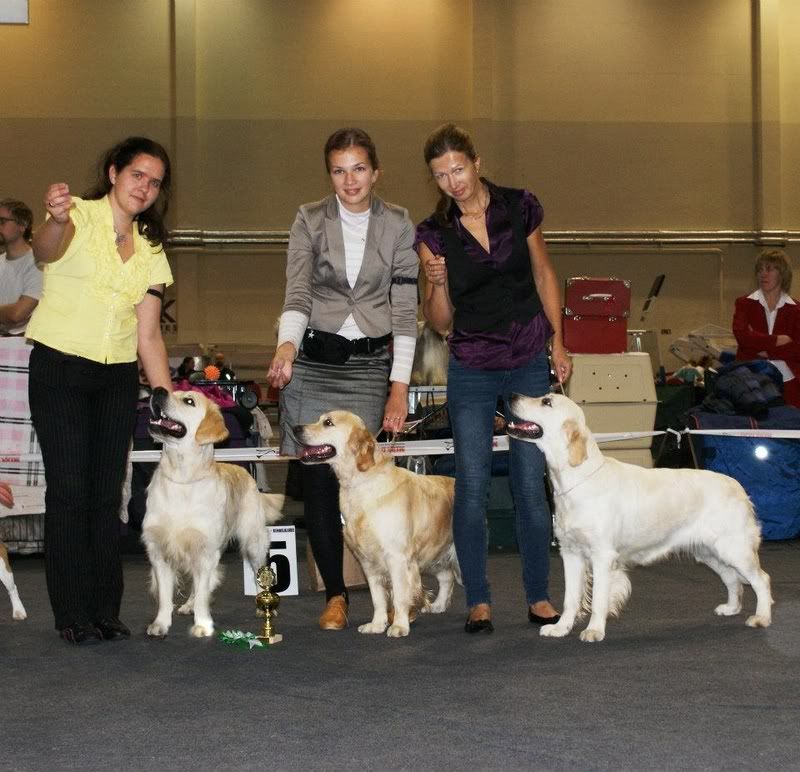 Kennel Rogerwiek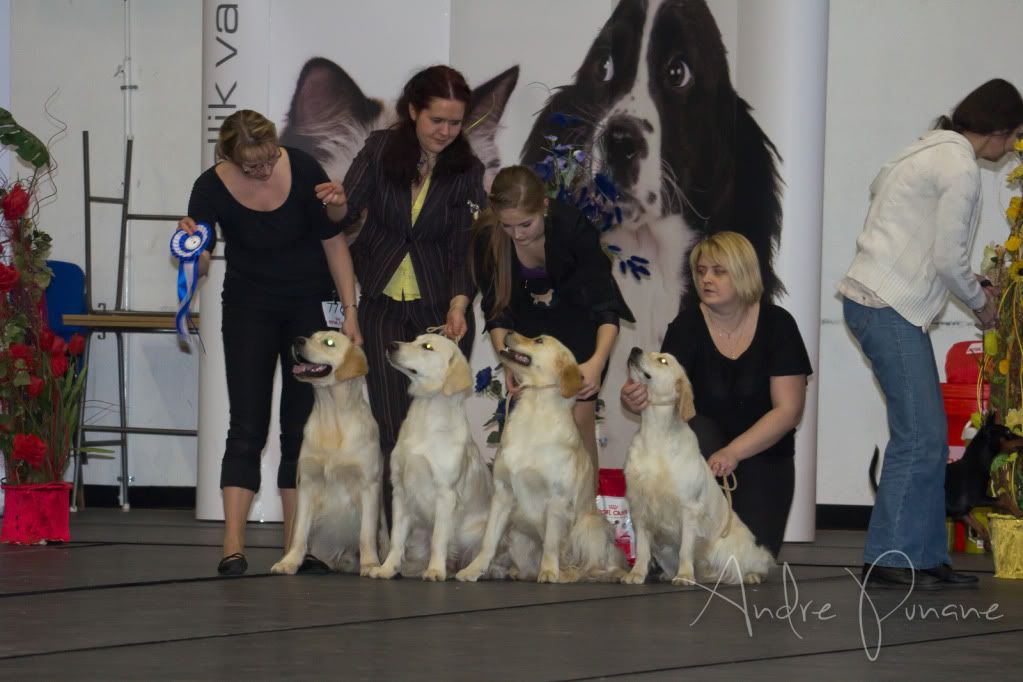 Terra Antyda
Nova Scotia Duck Tolling Retriever

Irwlend Baltic Diamond

Velico Virgo Vestalis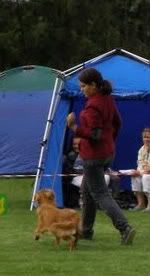 Irwlend Ameleya
Curly Coated Retriever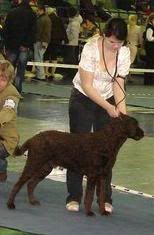 Gipsy's Soul Oscar

Kennel Gipsy's Soul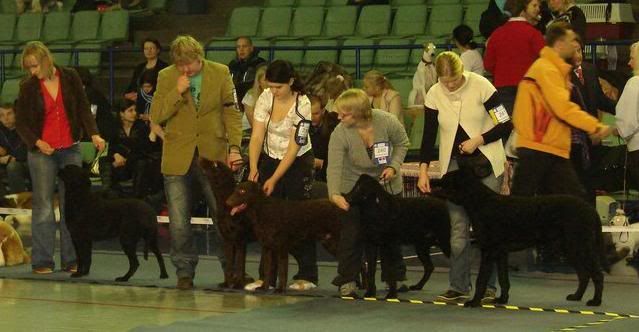 Gaia of Tonispada järglased
Wetterhoun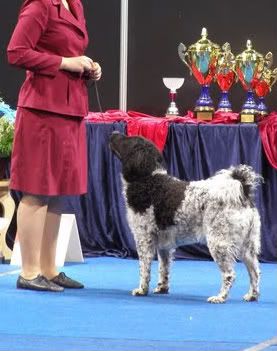 Ruffa v d Kapelberg
Kooikerhondje

Manusia`s Mervin

Fagayas Tetra af Odis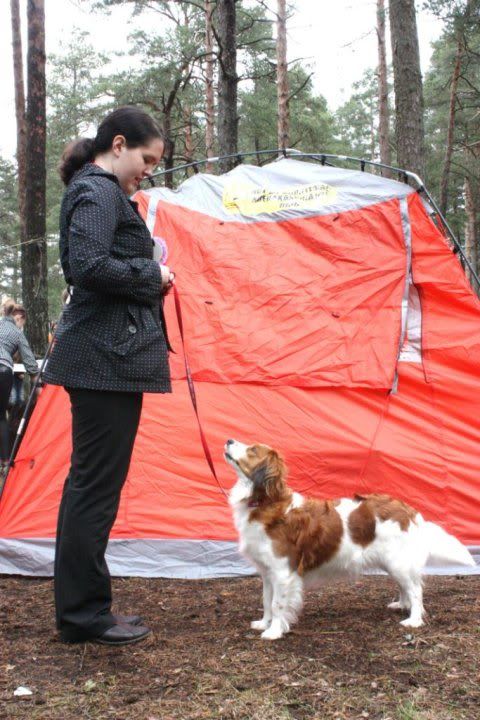 Manusia's Christa

Bullbenz Kooi Veiko Geri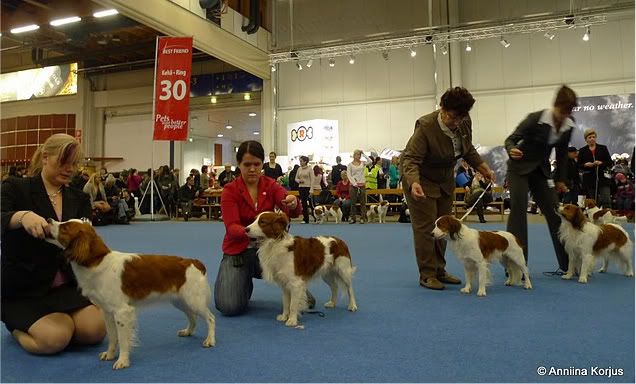 Kennel Manusia`s
Epagneul Pont Audemer

Westgrove Quatra Rua
Tibetan Spaniel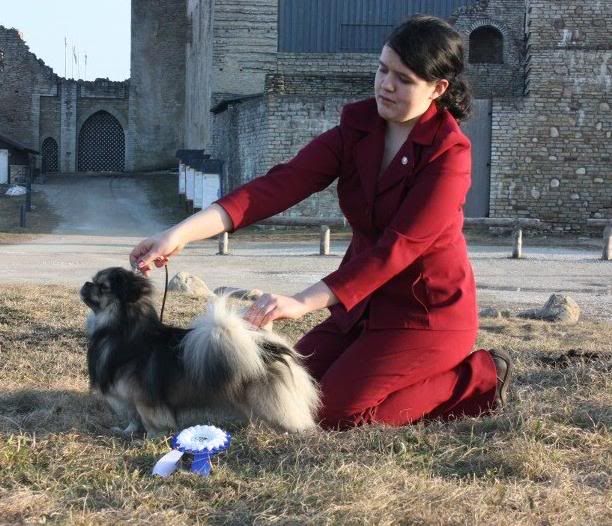 Misschiefin Jaffa Chaim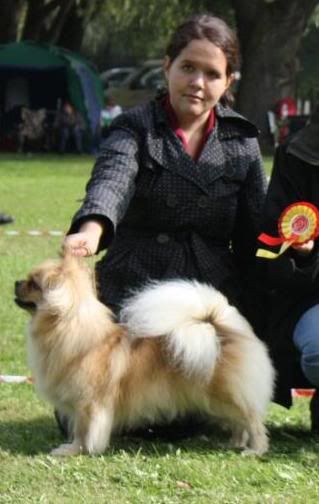 Misschiefin Anshu Anbu

Hõbe Hunt Victoria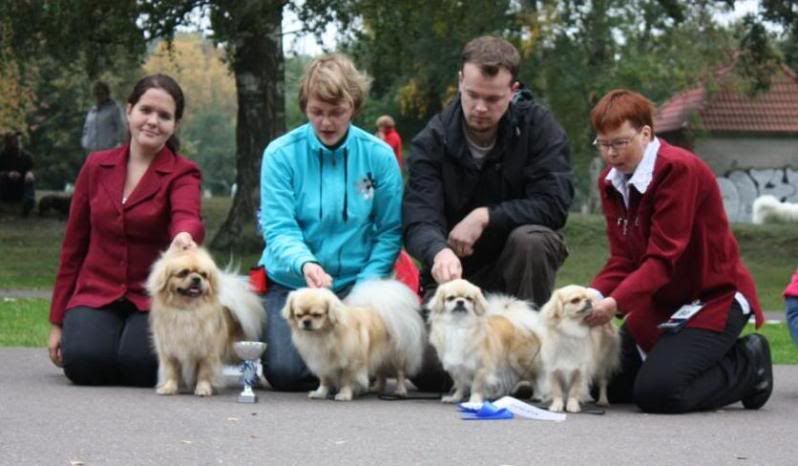 Kennel Misschiefin
Cavalier King Charles Spaniel

Royal Fantasy Oriental Prince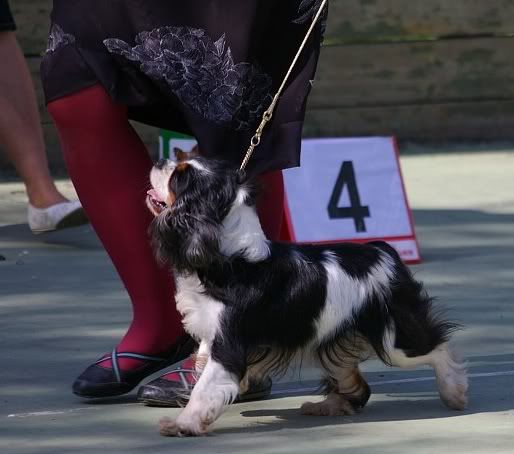 Ciosan Ionessa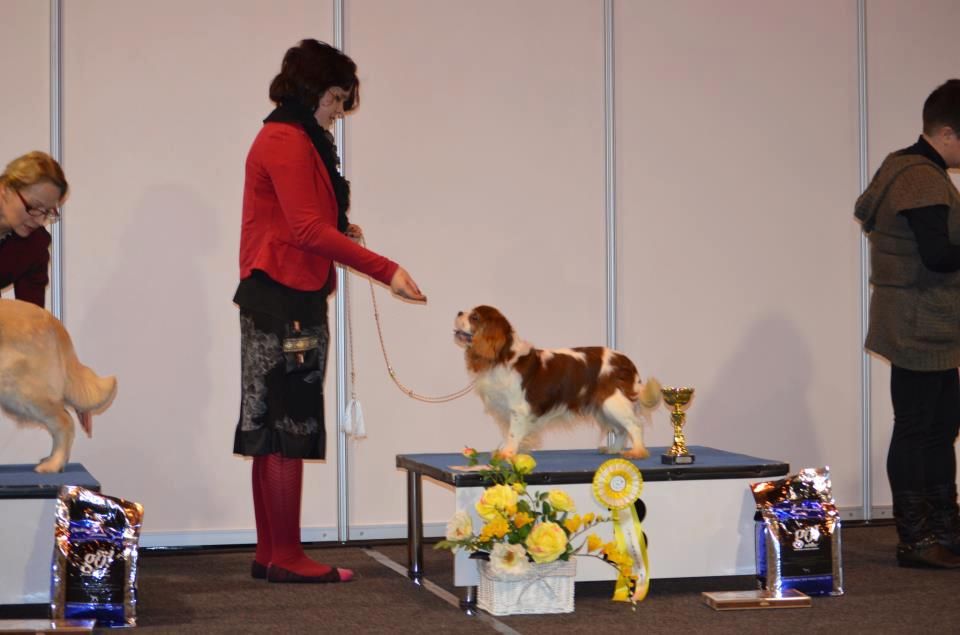 Royal Fantasy the King of Riverdance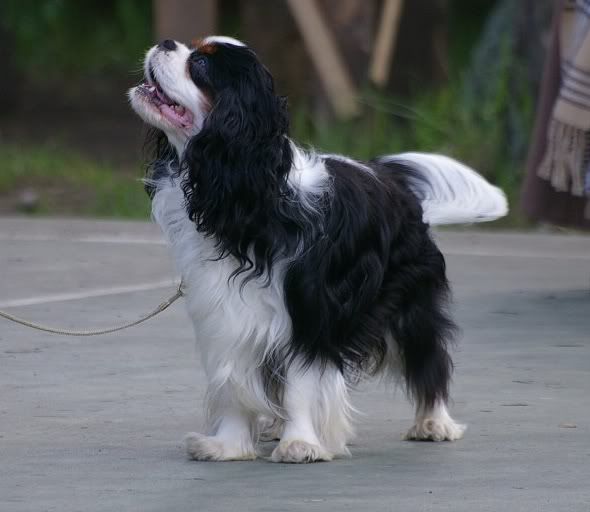 Arizona Man du Chateau Noblesse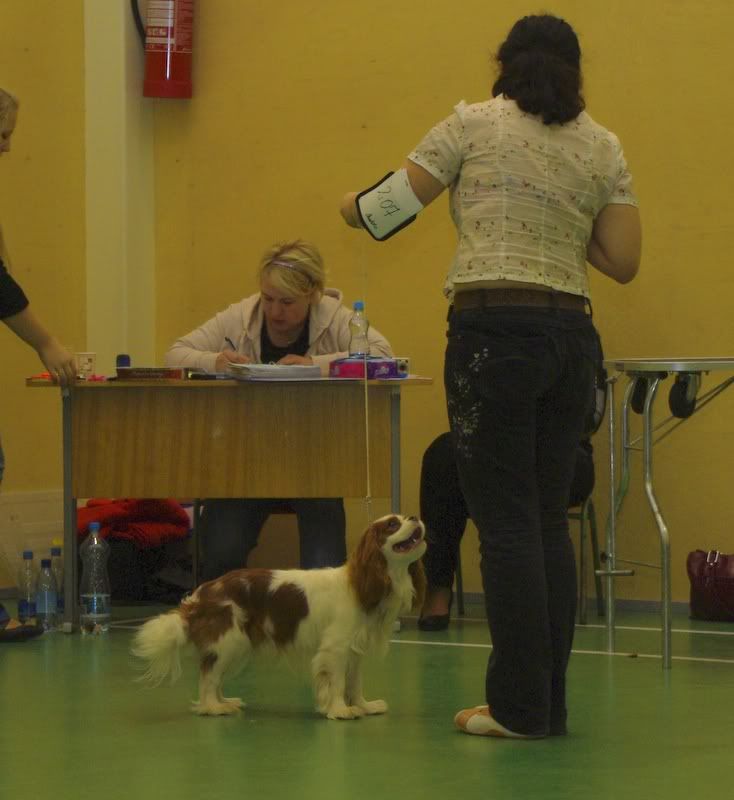 Helandros Blazing Fire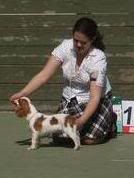 Royal Fantasy True Li Handsome

Royal Fantasy Quality Rock

Baletta's Summer Classic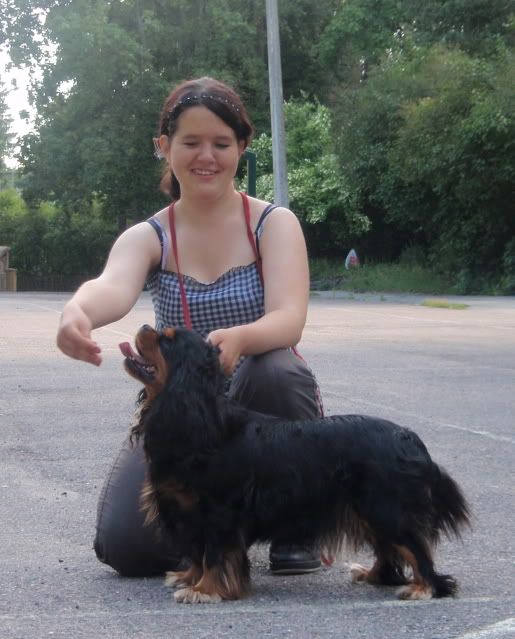 Primavera v.h. Labber Kampje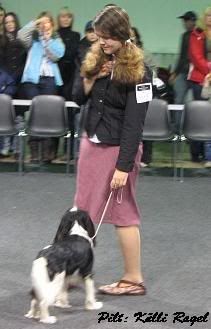 Royal Fantasy Duke of Dreams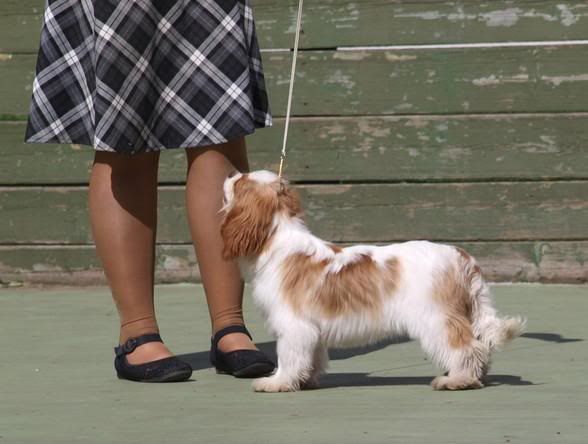 Alicavis Florentine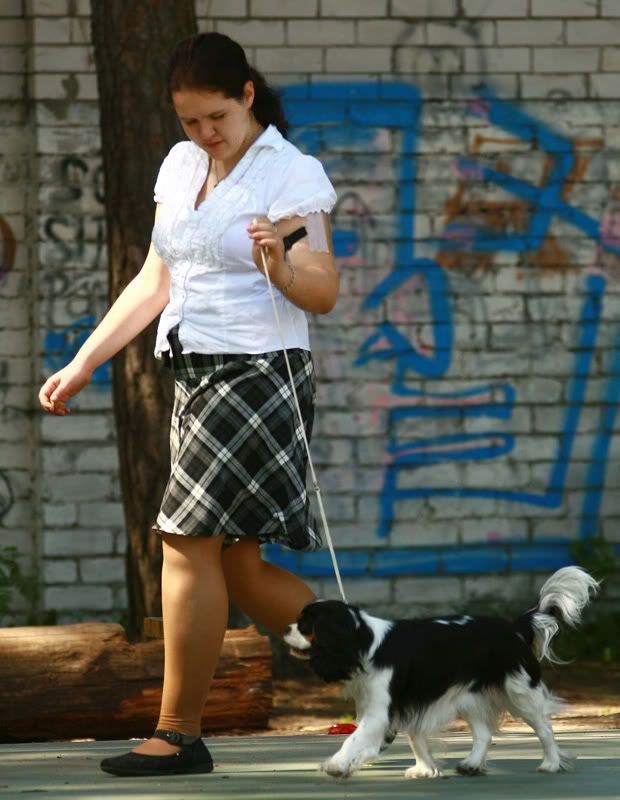 Royal Fantasy Mexican Girl

Royal Fantasy Strawberry Sunrise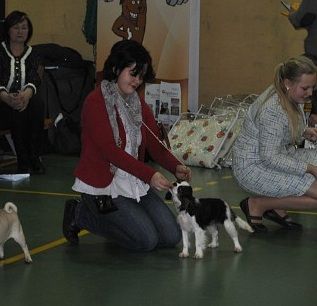 Milbu All in Fun

Royal Fantasy Firefly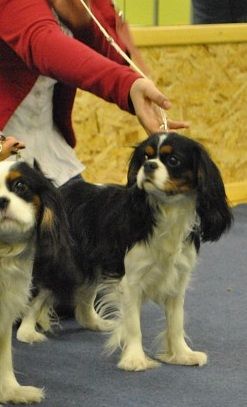 Royal Fantasy Caribian Summer Girl

Royal Fantasy Ocean Flower

Bruno Boy's Special Friend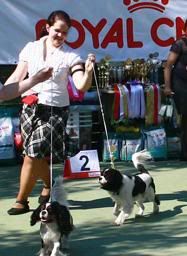 Royal Fantasy Northern Lights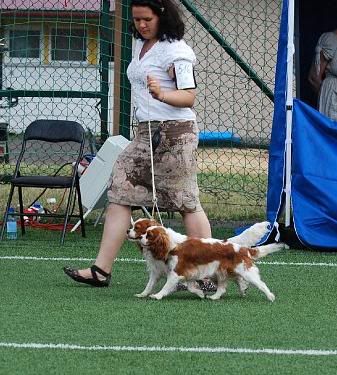 Royal Fantasy Rockefeller & Royal Fantasy Strawberry Sunrise

Royal Fantasy Oriental Prince & Royal Fantasy Mexican Girl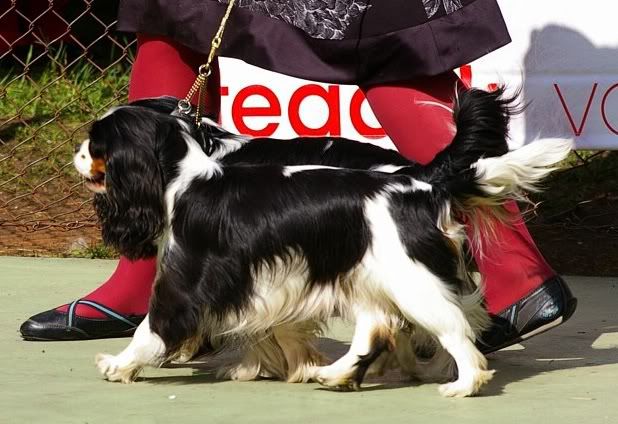 Royal Fantasy Oriental Prince & Royal Fantasy Oriental Beauty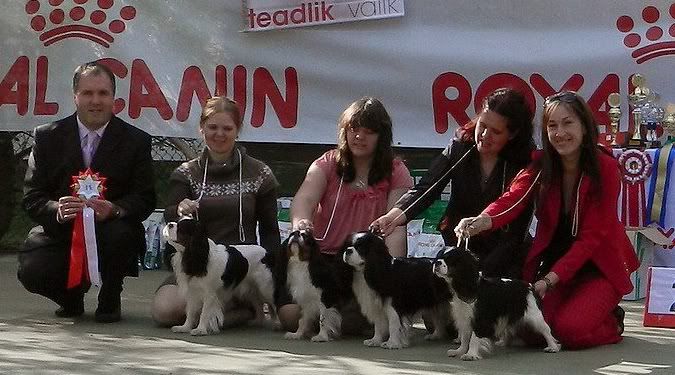 Kennel Royal Fantasy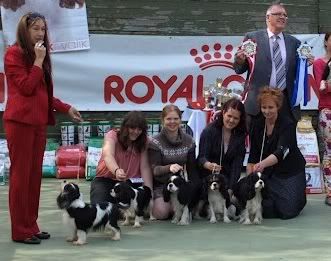 Ciosan Ionessa progency

Royal Fantasy Chain of Beauty progency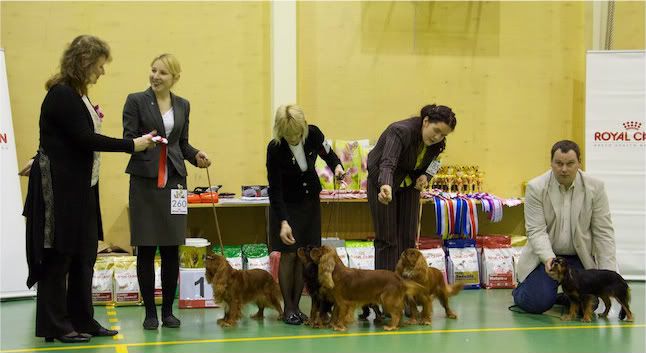 Helandros Tea Rose progency
South Russian Owcharka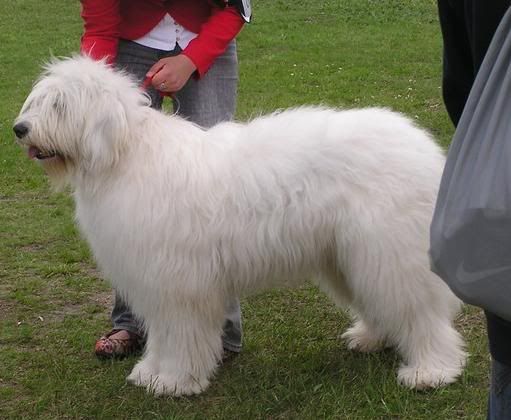 Inglisilm Foo Foo
Slovakian Cuvac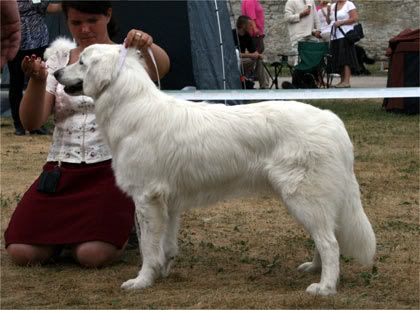 Zatravin Brixa
Afgan Hound

Xaga's Sirius Black

Oshanameh`s Gimme Glory

Oshanameh`s Hubba Hubba
Deerhound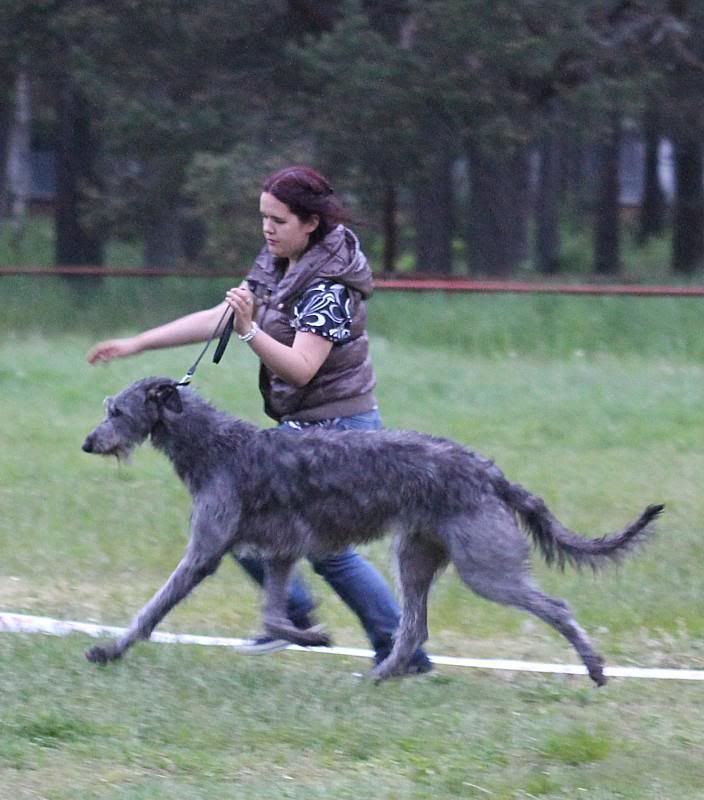 Black Jade's Cassidy
Irish Wolfhound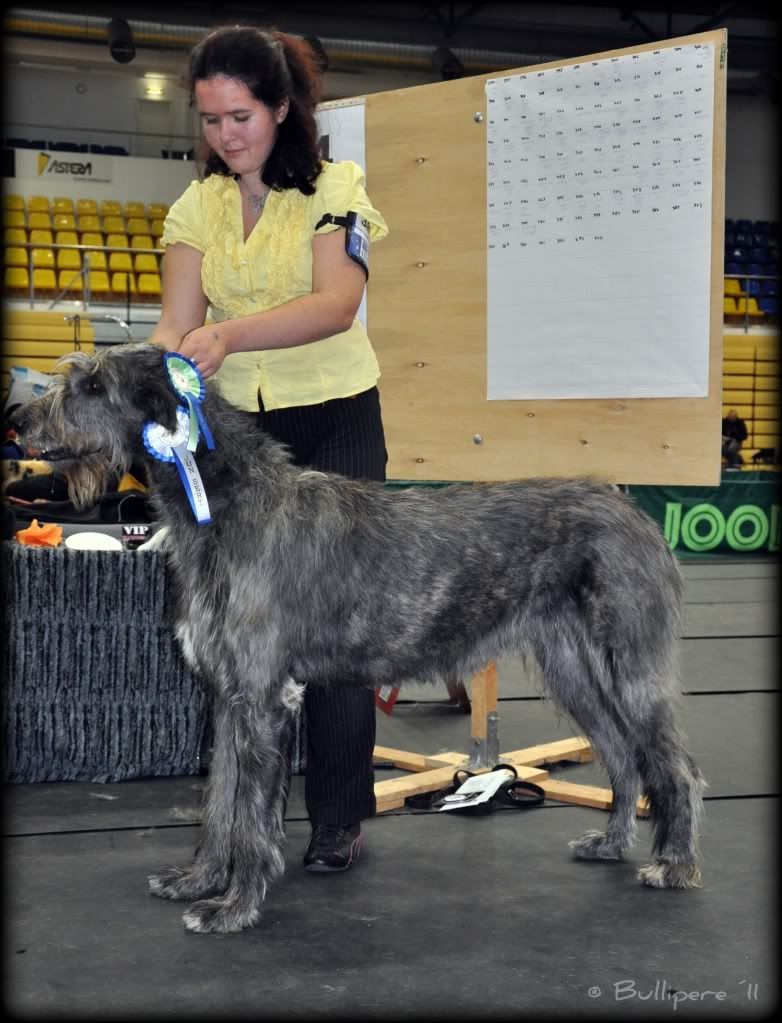 Miliy Zver Susanna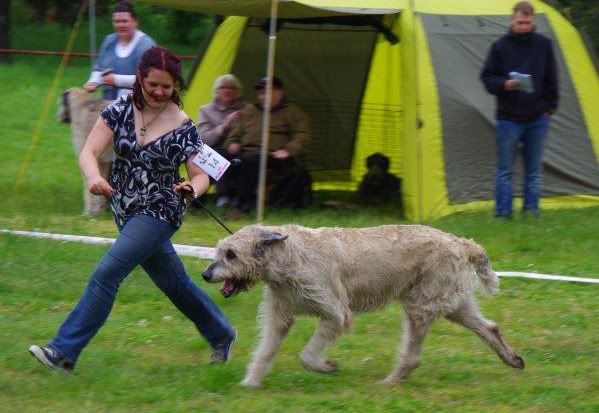 Osumare Fergus Oscar
Great Pyrenees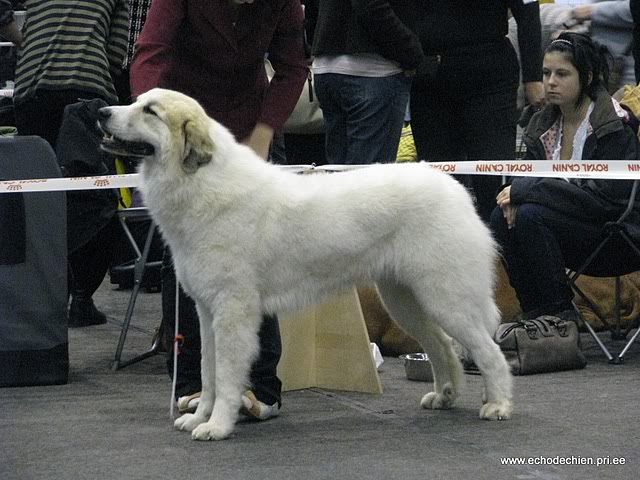 Gabriella Mia la Joie Blanche
Basenji

Ribessita Dingiswayo of Zulu
Siberian Husky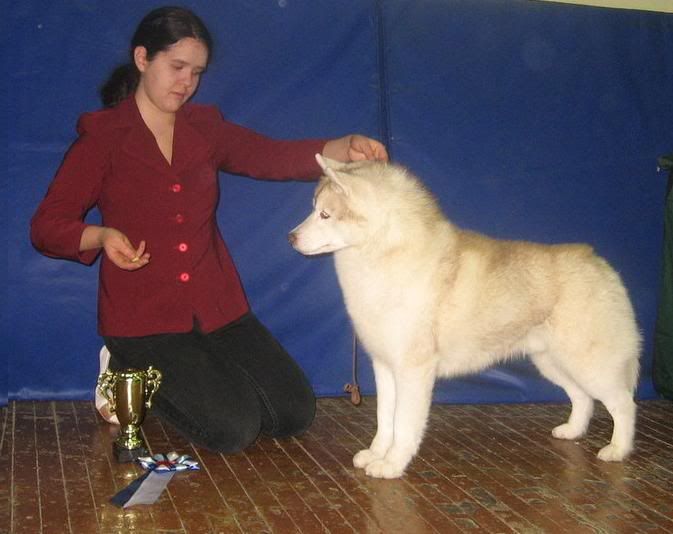 Winalmik's Red Hunter Of Shining Waters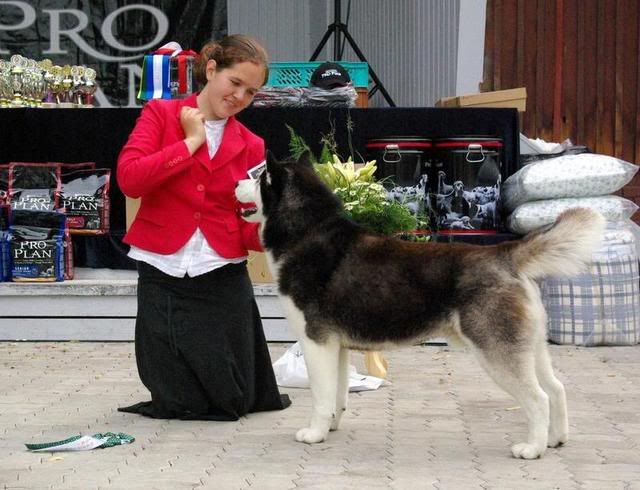 Winter Wolf Eskimoski Domek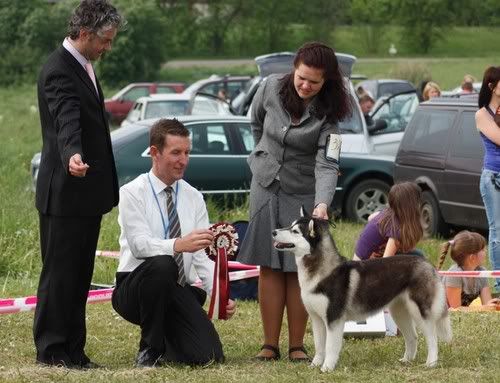 Kristari's Legacy at Occhilupo

Okami's Knock on Wood

Deanas Cold Nefretite

Uno of Wolf Point

Kristari`s Firelitbychipsahoy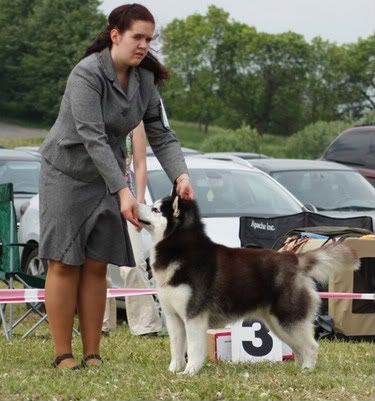 Occhilupo Angiolo Arancione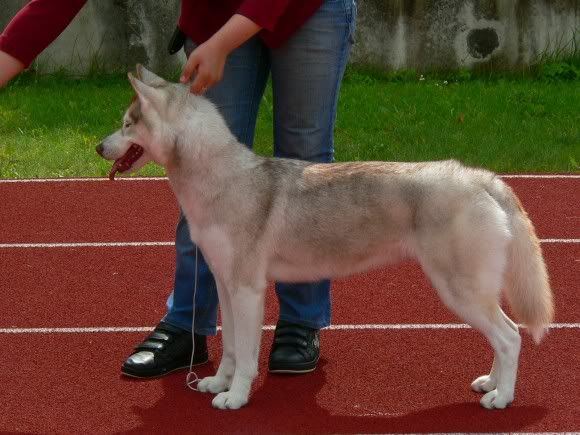 Bedarra Va-Va-Voom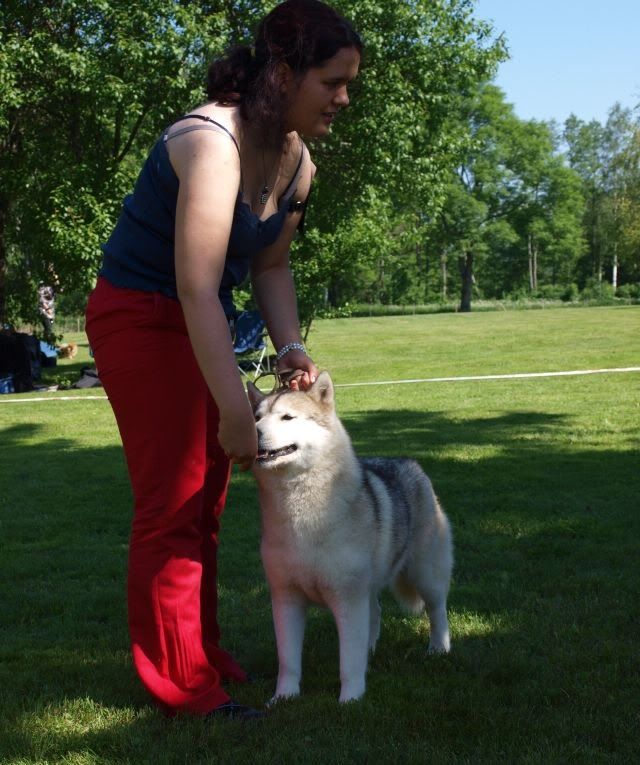 Miss Personality of Wolf Point
Eurasier

Leiionspitz Gorgeous Guen
Shikoku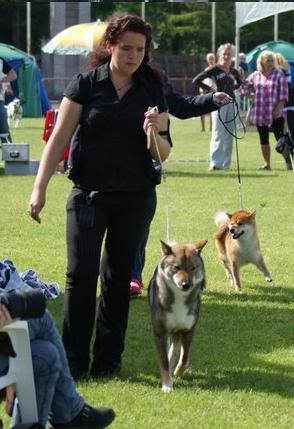 Kei-Saiki V.D Egmato
Alaskan Malamute

Cheya's Stand by Me Reagan

Cheya's Black Pearl

Cheya's La Luna Linda Elves

Llexus Quattro McMartini Girl
Chow Chow

Triumfant's Dream Warrior
Whippet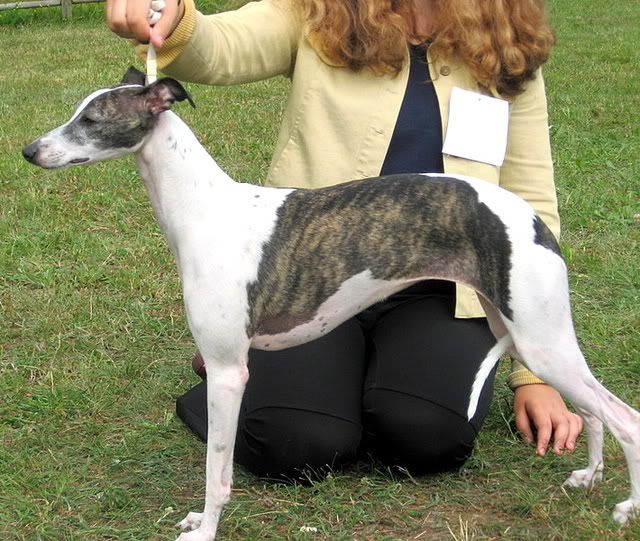 Pikkunokan Tigger

Lancar Dream China Doll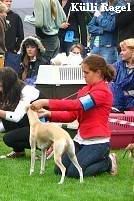 Dellandros Afrodite Elizabeth

Satangin Just My Magic
Italian Greyhound

Bravo Biccolo la Jolla
Greyhound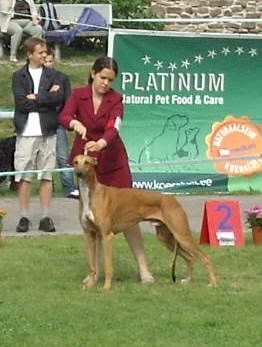 Azravi`s Dragonhunters Fly by Night
Scottish Terrier

Marland Xannon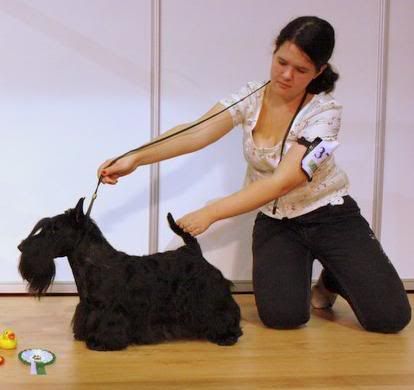 Marland Yan Yadonis

Raglan Rufus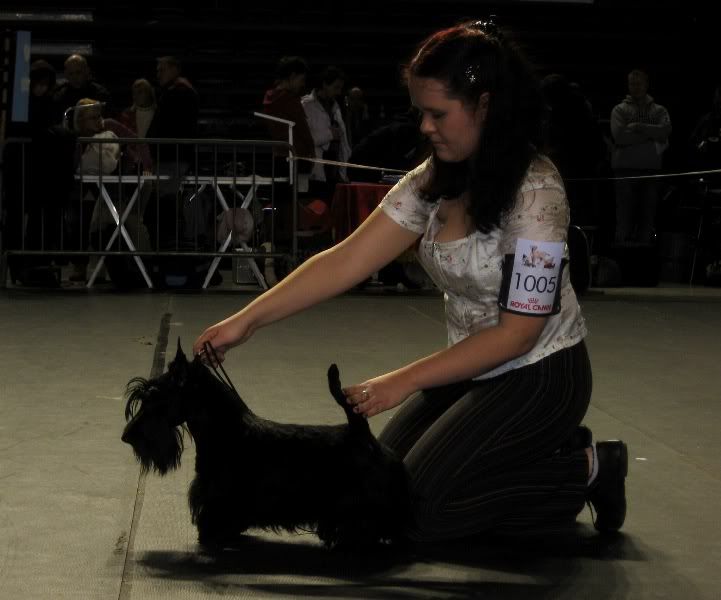 Filisite Brash McEvoy Trish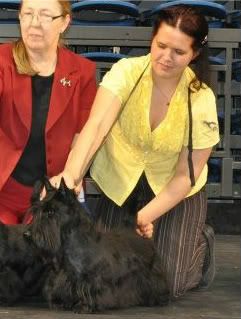 Marland Tresor

Marland Caramia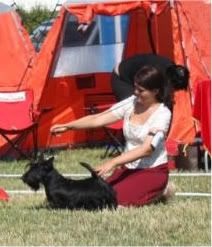 Marland Aurora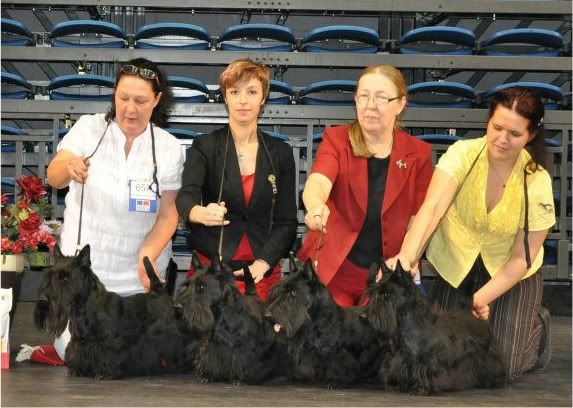 Kennel Marland
Cairn Terrier

Zalazar Special Agent K9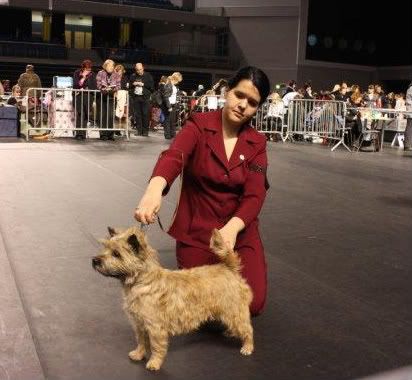 Niskanniemen Elisabeth Taylor
West Highland White Terrier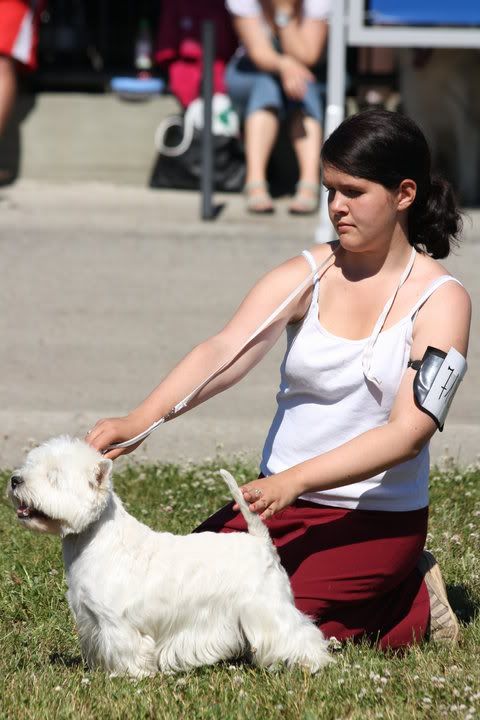 Pearl Smile Admiral
Irish Terrier

Wintero's Irish Carat
Norfolk Terrier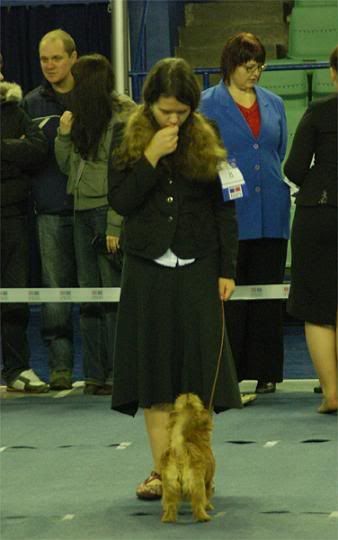 Ribessita Red, Hot and Sexy
Welsh Terrier

Bartos Halfmillion
Fox Terrier, wire

Roosifox Kiss of Fortune
Fox Terrier, smooth

Aiki
Jack Russel Terrier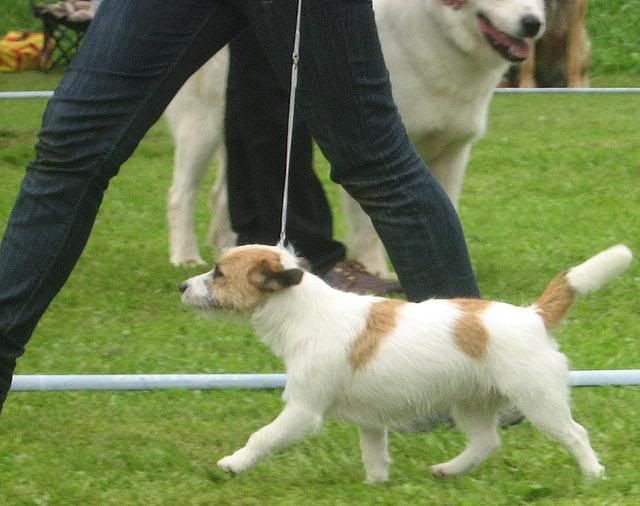 Saltisgardens Charlotte Bronte
Sealyham Terrier

Olbori Missis Marpl
Australian Silky Terrier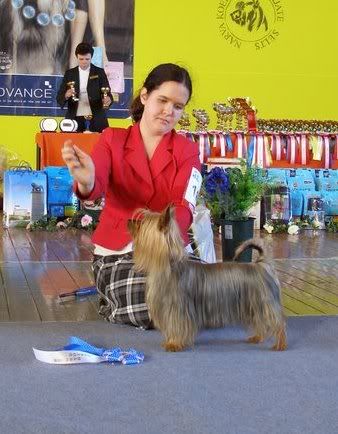 Bombix Moren Amron`s Topcopy

Romwal Welsh Dragon
Boston Terrier

U'Nikatin Giacomo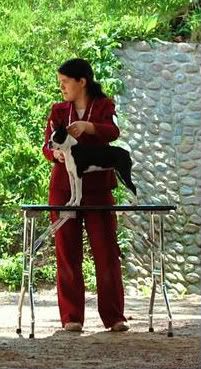 Boks-Best Saiz Isis Impheria

Hille's Sunshine Brittani
Skye Terrier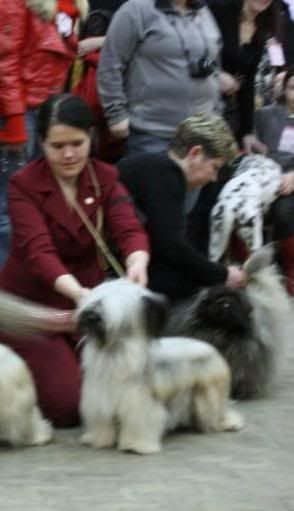 Juger Edelweiss Guaranty of Success
English Toy Terrier

Beau Savage Minder
Great Dane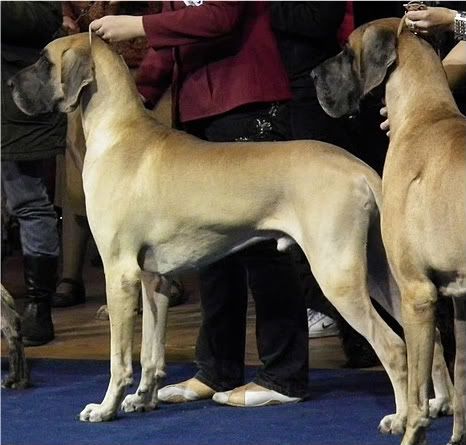 Genedda Iure Proprio
Welsh Corgi Pembroke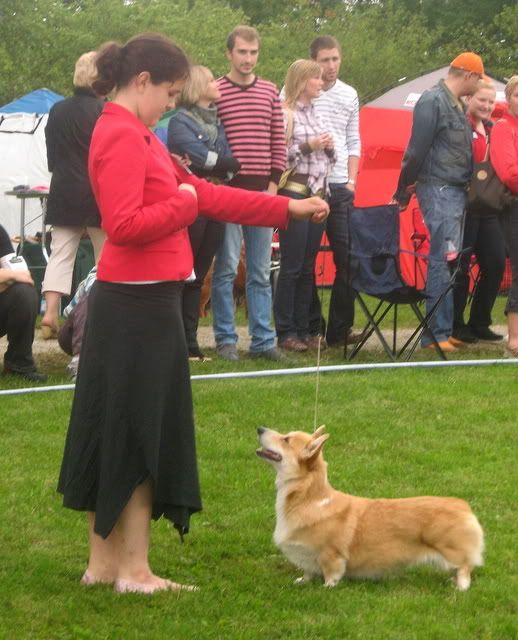 Astersland Elated by Success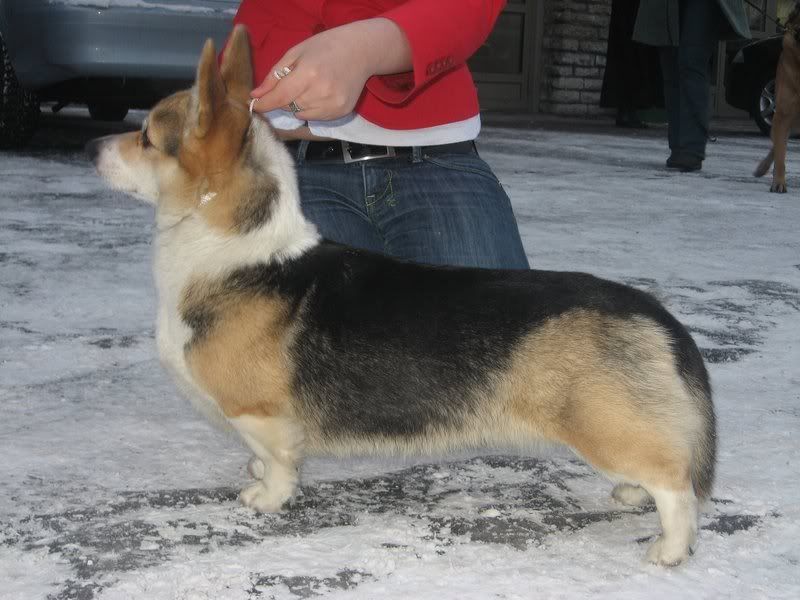 Metunai Agrostis
Beagle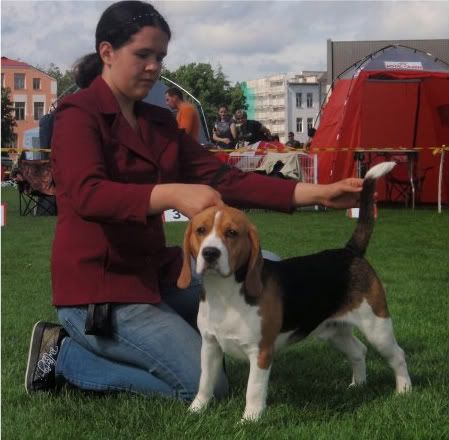 Happy Dog Jacky
Dalmatian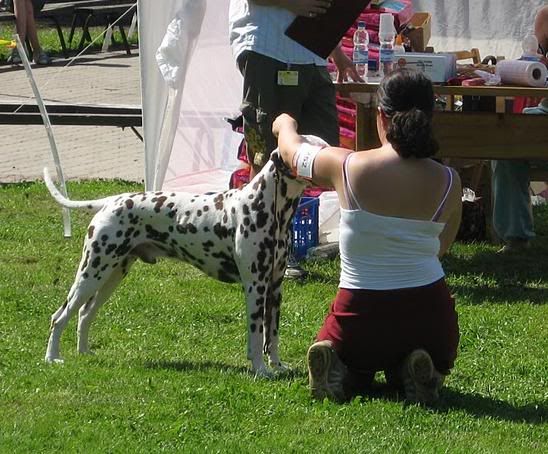 Alderisland Chockolate Count

Dalylove from Fairytale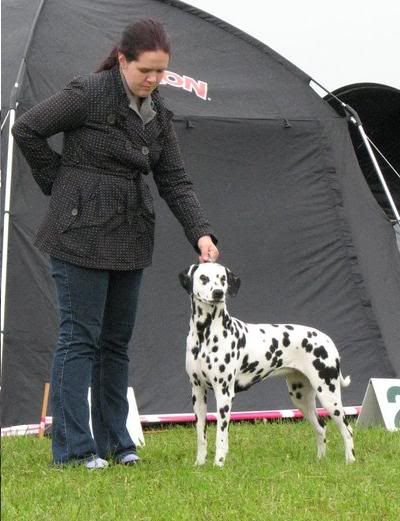 Victoria

Alderisland Cinnamon Cedric

Enthusiastic Edelweiss
Drever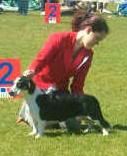 Oskulan Raisa
Estonian Hound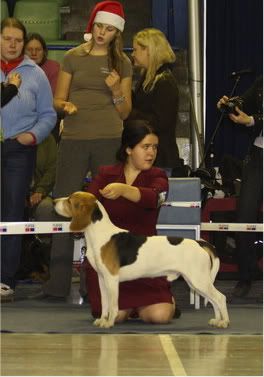 Nazoro Ulan
Leonberger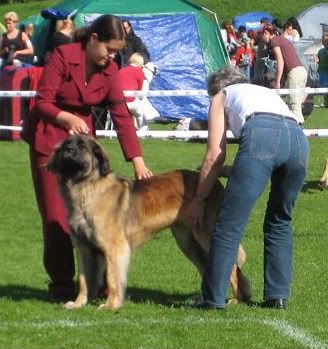 Golden Charmer Addynuffi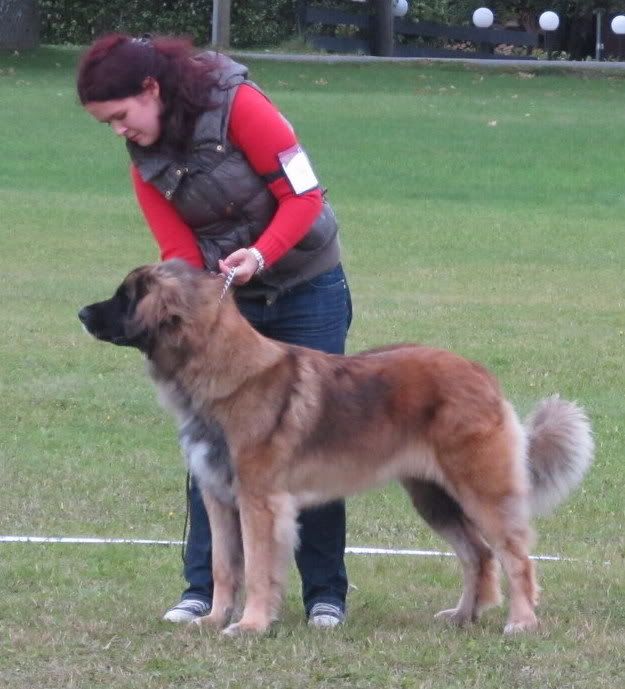 Sumori Fleur Delis Starlet
Newfoundland dog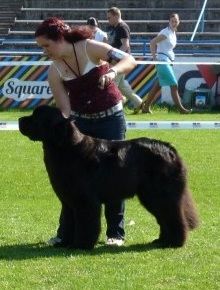 Yes I Can Del Basaburua
Dogue de Bordeaux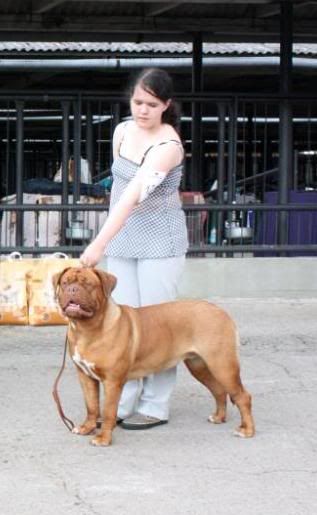 Ursula Unique Dream Dog
Standard Poodle

Danvik Hot Estonian Guy
Bull Terrier

Potsu de Notsu Bamboocha

Bullskull's Galactic Moon
Miniature Bull Terrier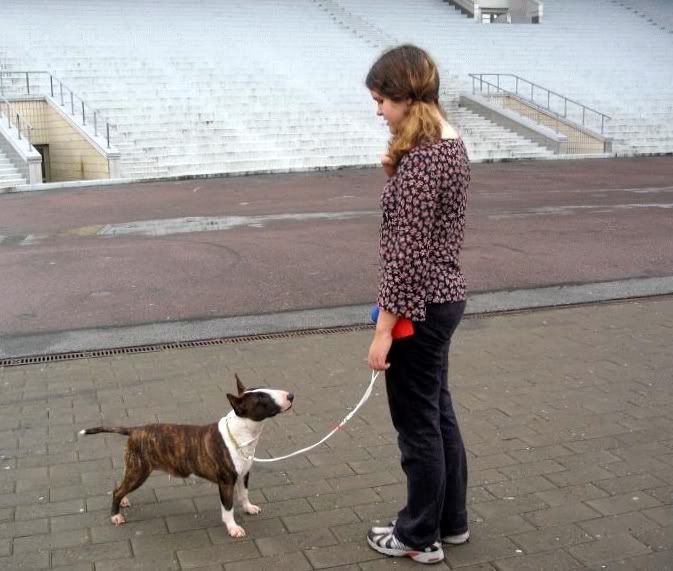 Inglisilm Wild Dog Named Cat

Potsu de Notsu Amazing Aisha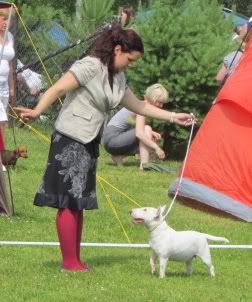 Parabellum Paloma Picasso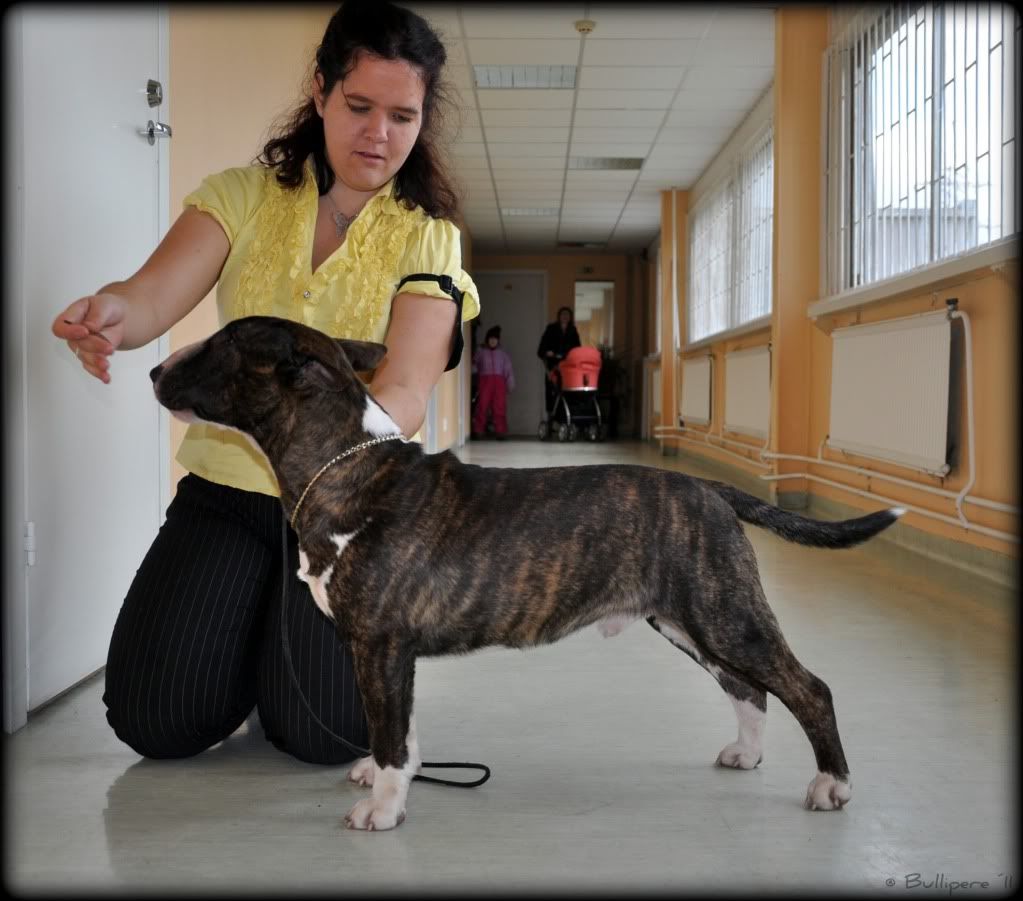 Potsu de Notsu Informer Igor
American Staffordshire Terrier

Inari Tiger Lord Iz Doma Allvik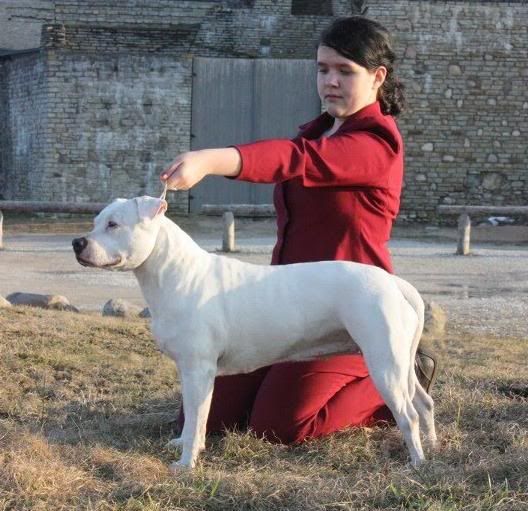 Steffi
Staffordshire Bull Terrier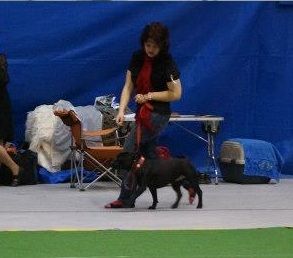 Darkridge Rock'n Dream
Cane Corso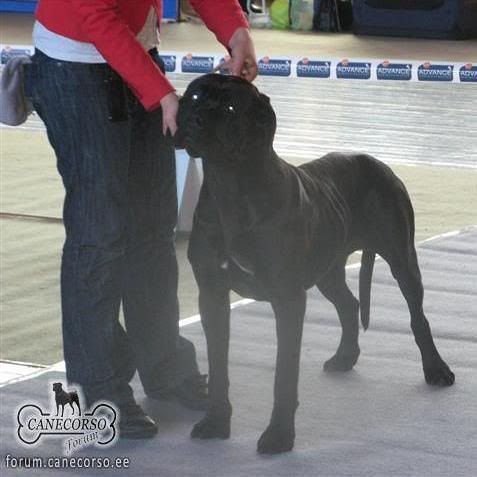 Tarmasty Taraphita Freja

Zoltar Z Mazurskiego Edenu

Bianca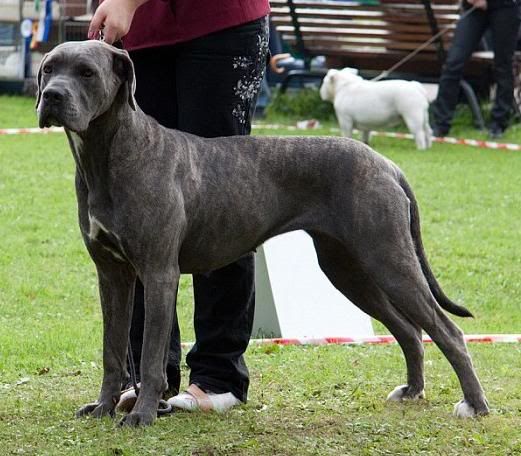 Tarmasty Ilithia-Lucina
Rottweiler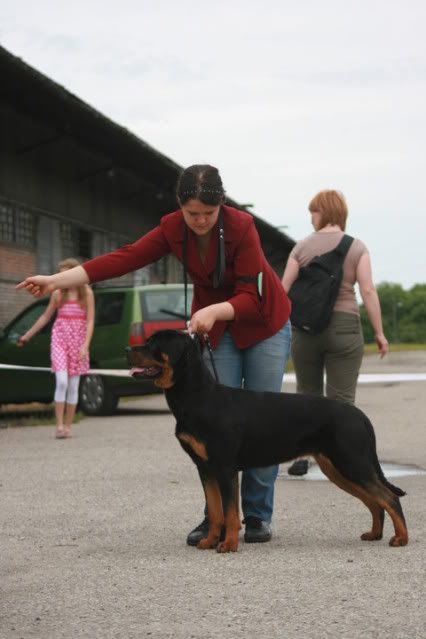 Betti
Neapolitan Mastiff

Grande Stella Luchiana
Dutch Shepherd, long haired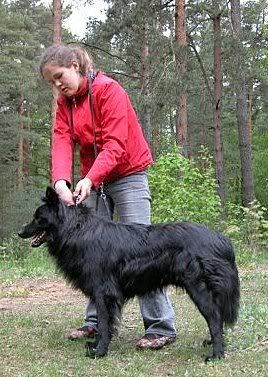 Eviko Gerberos-Morgan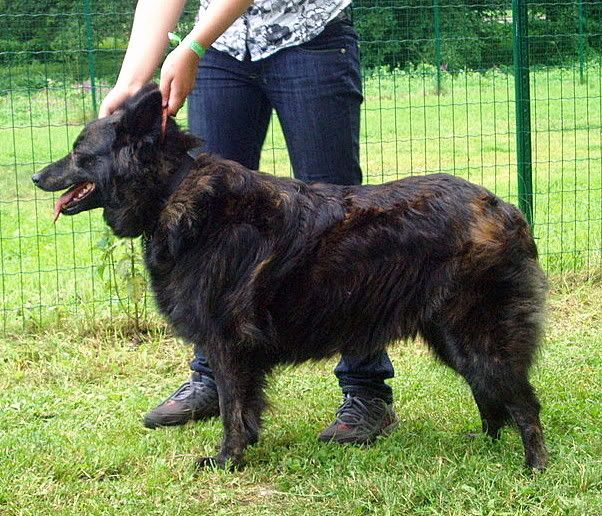 Minanthe`s Narda Trix
German Shepherd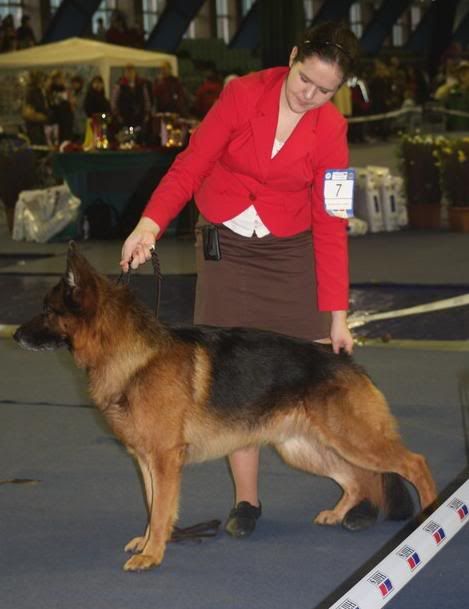 Mischalands Buster

Heleros Jeffrey

Estrellest Ville

Heleros Remie
Japanese Chin

Maringvar MinaMoto No Kami

Maringvar Takai-Kallis

Chlovi od Kapradiny
Phalene

Freetain's T.S Alexie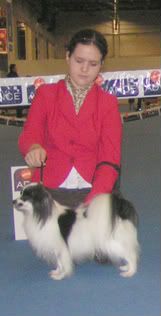 Tairon Night Jewel

Kennel Tairon
French Bulldog

Rewalia Necklace Neville

Rewalia Nightly Narcissa
English Bulldog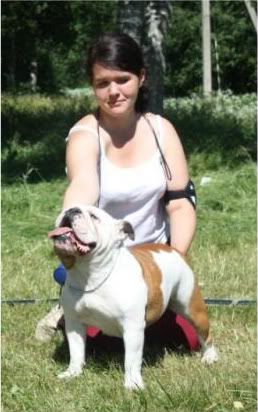 British Gladiator One Million Dollar Baby

Oldengland's Dream Pulp Fiction
Tibetan Mastiff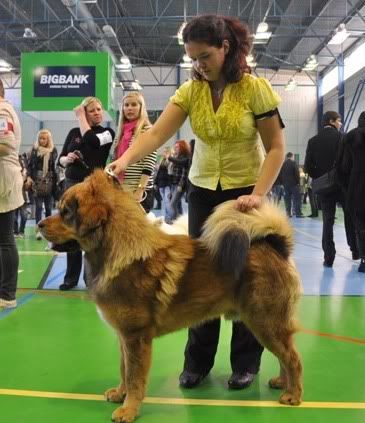 Moissei Chaiper Gold

Tschamdo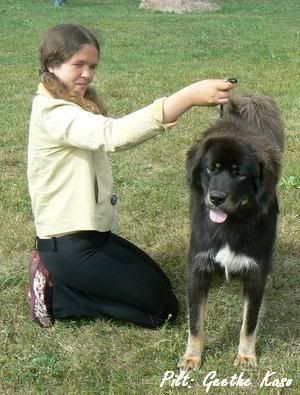 Shrinagari Ang Sashi
Pyrenean Mastiff

La Gran Perla Iberico
Peruvian Hairless Dog, Medium
Pug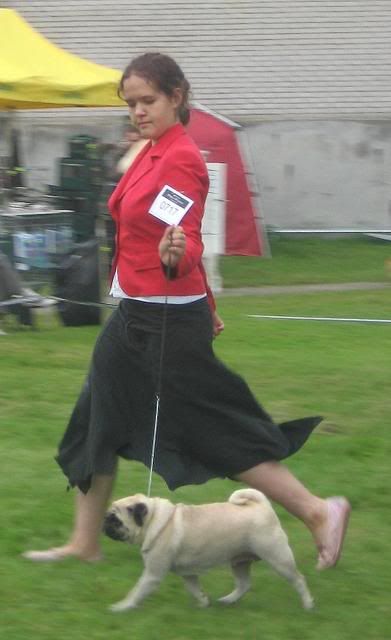 Virdzinija Ursula-Kellijs
Pekingese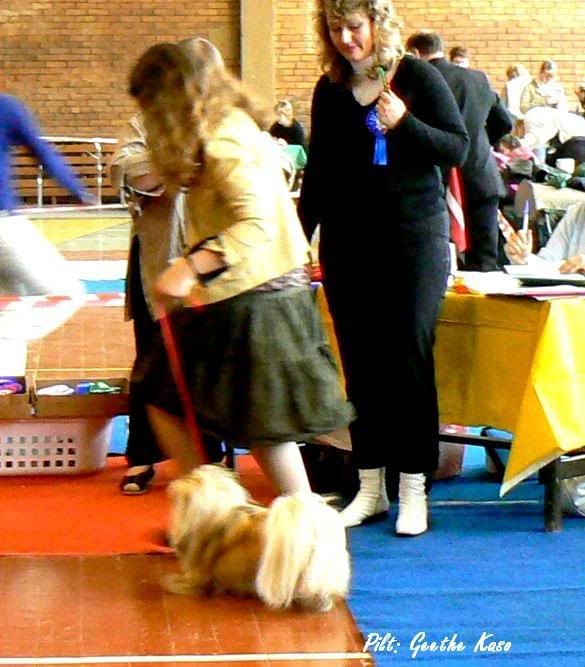 Deklarus Businka Iz Shapki Monomaha
Shih Tzu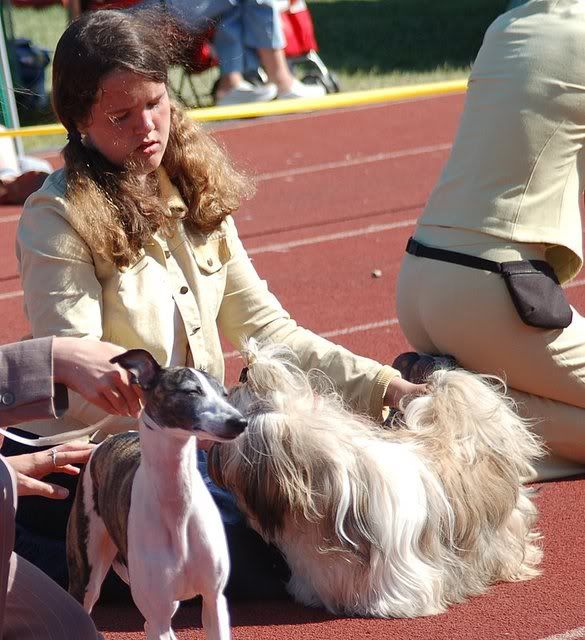 Thunderclap U. Two

Thunderclap Robin Hood
Russian Toy Dog

Emir Sheih ot Valensii

Anjyr's Aphrodite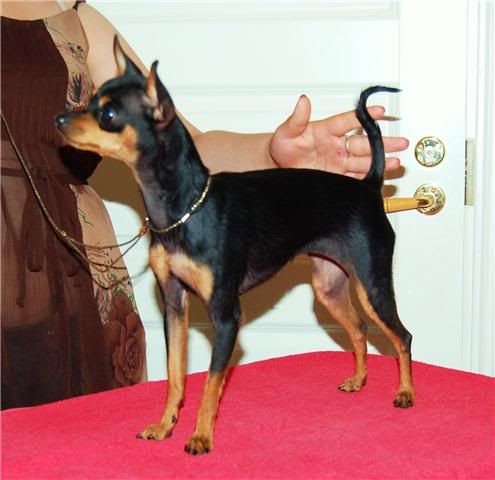 San Monstr Damochka Chto Nado
Chinese Crested Dog

Chiqui
German Mittelspitz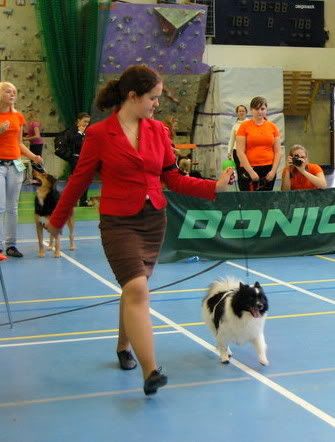 Käpylä Mosku
Pomeranian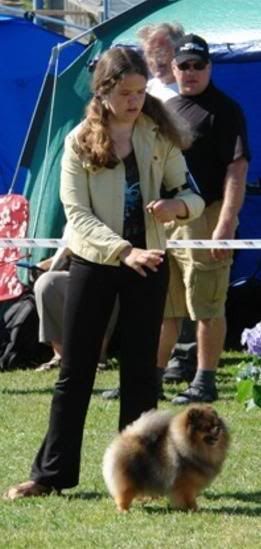 Bi-Mar's Monti

Heidelind's Lisbeth Lisett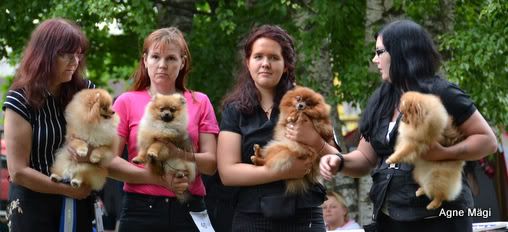 Kennel Heidelind's
Kleinspitz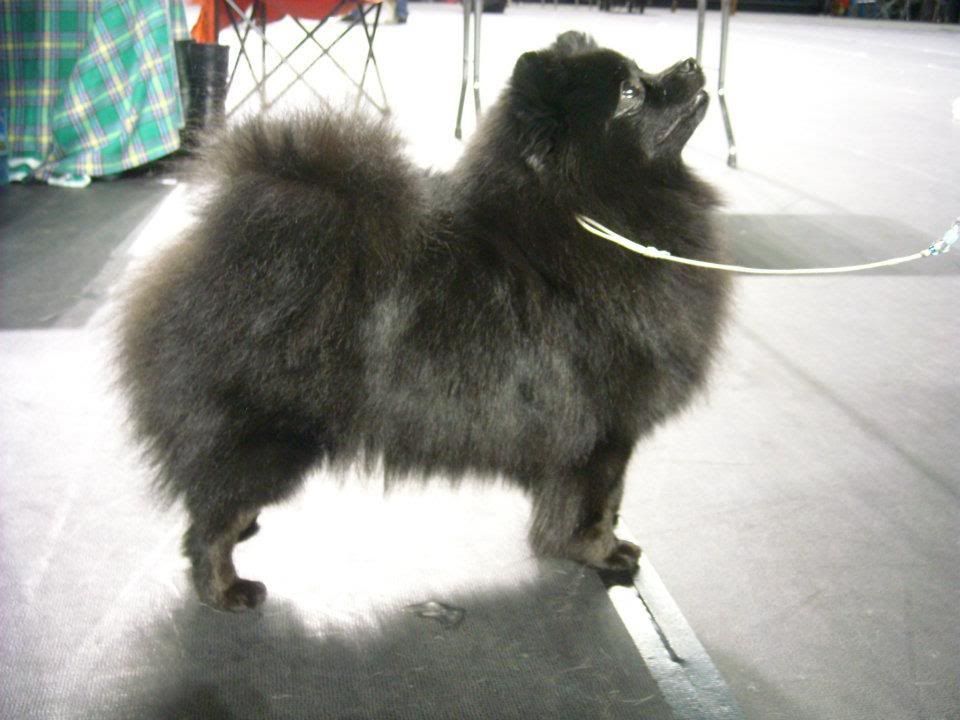 Almond Tree's Kleopatra

Martina
Bernese Mountain Dog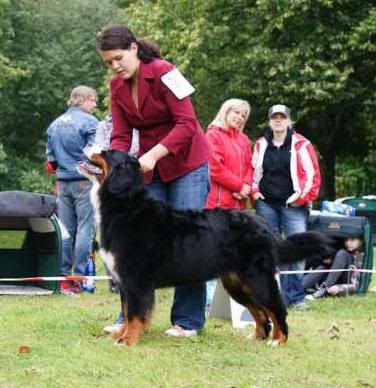 Private Stefal Elise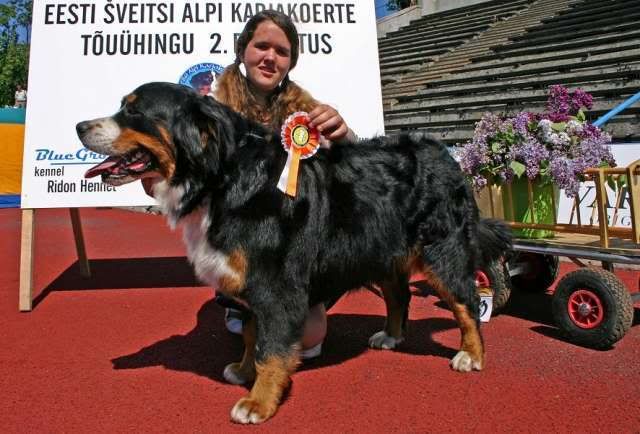 White Coastal Elu
Central Asian Ovcharka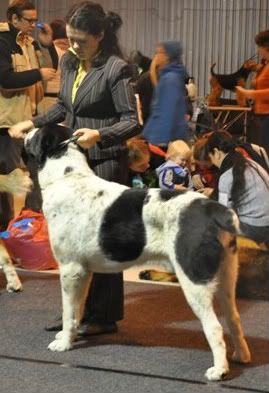 Taivar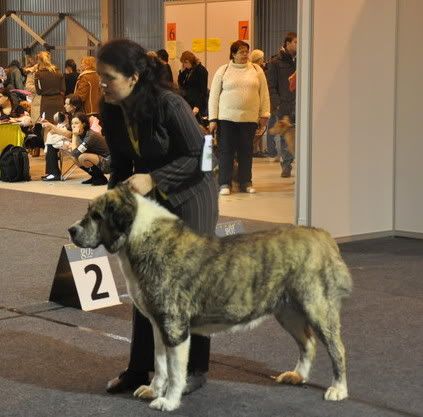 Altõn Haisha
Tosa Inu

Sora z Horowych Bagien
Old English Sheepdog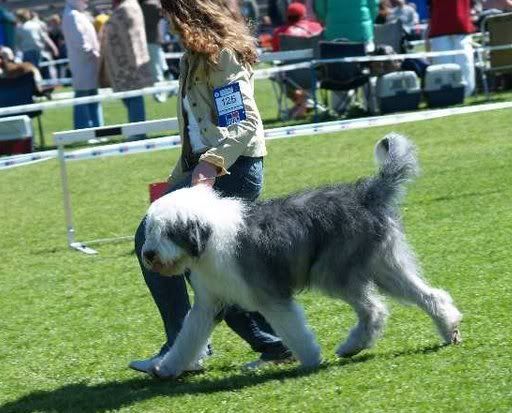 Gran Fortuna Appollia
Collie, Rough

Seigeri Cherokee Chief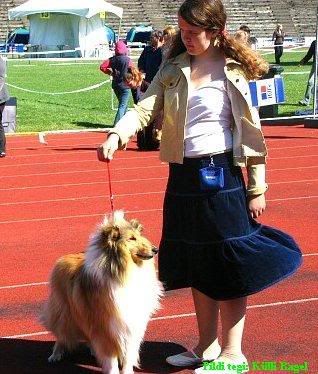 Thunderclap Tiny Tender
Rhodesian Ridgeback

Harjaselän Oliivi
Chihuahua

Kerk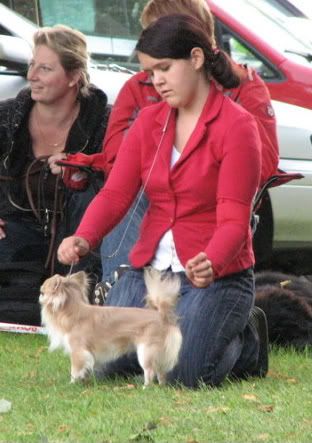 Magic Show Piilu Piilu

Space Invaders Loom Nagu Orkester
Griffon Bruxellois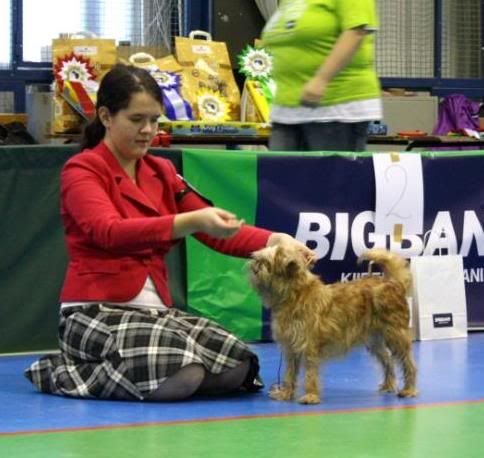 Sign of Constancy Apple
Dachshund, long haired

Heidelind's Fashion Freak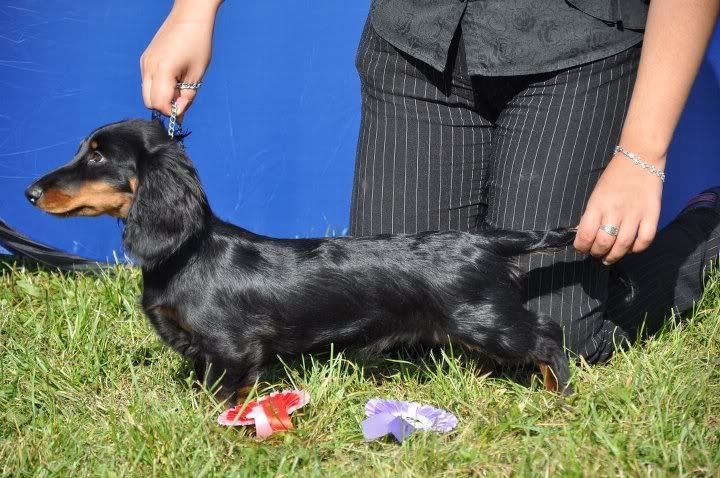 Brixdage Greissy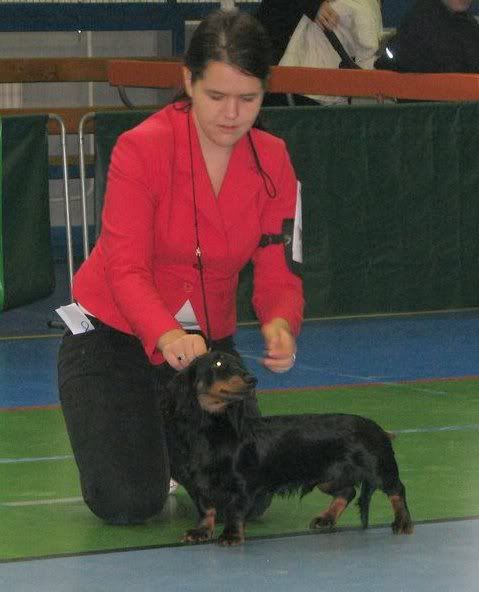 Kuldne Talisman Dominik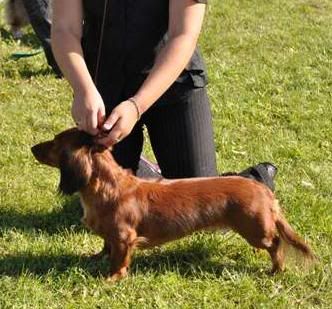 Hellerkantri Daisy
Miniature Dachshund, long haired
Rabbit Dachshund, long haired
Miniature Dachshund, Wire haired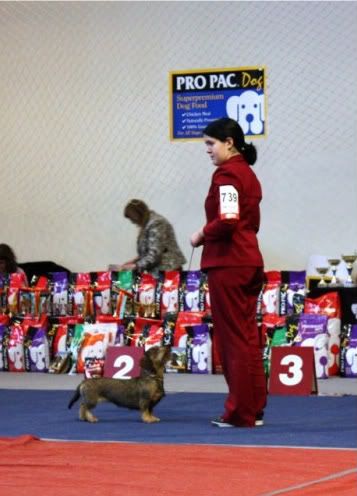 Playadel Bergs Jålande Johanna
Dachshund, Smooth

Free Soul Lord Mortimer

Free Soul Luna Mercedes
Mixed breed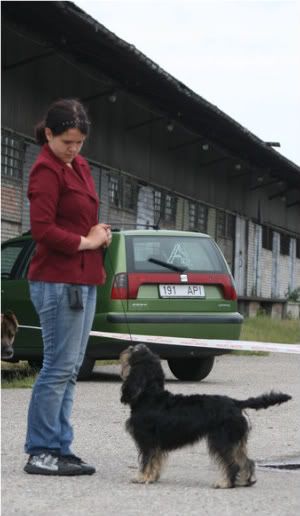 Ricky-Liine

Kribu-Krabu Pässu-Nässu